A Library At The Education For Life Program
The Education for Life program has partnered with the Share A Book India Association to establish a library at the center. The EFL children were totally involved in choosing and displaying books. They could hardly believe they could not only attend reading sessions at the center, but also take books home! Their mothers also play a part incorporating books into their home lives. Sometimes the mothers read to the children, and sometimes, if the mothers cannot read, the children read to them.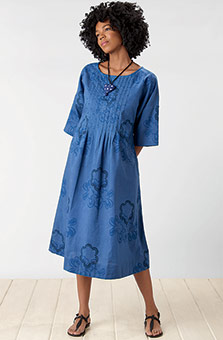 Kanika Organic Dress - Ink blue
$148.00–$152.00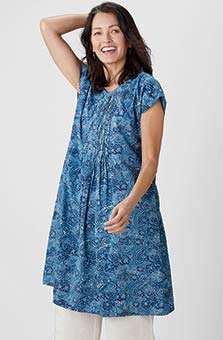 Latha Tunic - Blue
$75.00–$79.00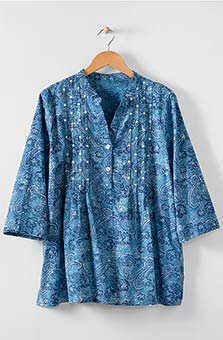 Tenali Tunic - Blue
$78.00–$82.00
CUSTOMER REVIEWS





More Muu Muu than dress
May 13, 2022
By Brenda Moon
I love the color and quality of this dress. It will work for summer casual but too casual for the office. It is very long, a maxi and will need 6 inches off to make it a midi. Fits true to size and fits nicely through the shoulders. So nice to find cotton and well made.





Lovely,but...
May 1, 2022
By Jennifer Gould
Love the dress but have had to take 5" off of the bottom. It was so very much too long. I thought I had ordered a petite. Maybe that was not a choice I could have made.