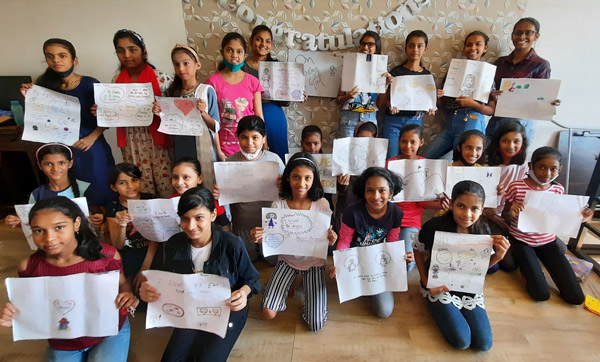 International Day Of The Girl Child
The staff of Share decided to celebrate International Day of the Girl Child on October 11, 2021. This day was established by the United Nations to recognize girls' rights and the unique challenges they face around the world. Share is dedicated to celebrating girls and helping them to reach their potential every day, but it is nice to have one special day. Using films, discussions and art, we considered how girls in other countries also faced discrimination and inequality, but are working towards a just and equal world.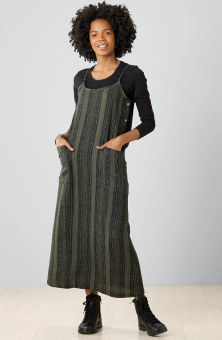 Meena Jumper - Fir/Black
$98.00–$102.00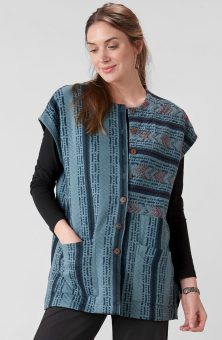 Navya Vest - Patina/Glacial
$112.00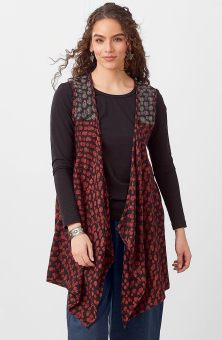 Kashi Vest - Paprika/Fossil
$88.00
Write a review
---
WOW and Wonderful
Oct 9, 2018 | By Catherine McCaskill
Great fit and feels really great.
---
Basic black
Feb 2, 2019 | By Susan Hampton
This is a basic black tee that I thought would be great for layering under vests; it is fine all by itself as well. It has a little lycra in it so seems like it will hold its shape well. Good workmanship.
---
okay long sleeve tshirt
Jan 20, 2021 | By marla faith
length of sleeves and top are good. I'm a size 10-12 and the fit torso could be looser. I like the thickness of the cloth but didn't realize it would be stretchy.
---
Love this top!
Dec 26, 2022 | By Tamara
This is a great addition to my wardrobe since it's easy to layer it with different jackets, sweaters, and scarves. It's soft and of solid construction so I think it will be part of my wardrobe for a long time!
---