Arpan Co-operative Define Their Brand
September 30, 2021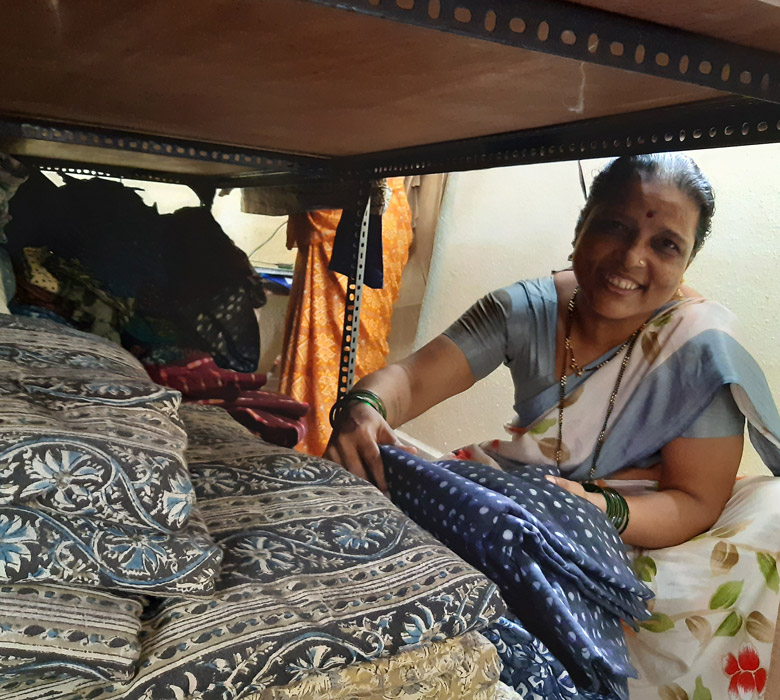 "Branding" is a central concept in Marketing and Advertising, It is important to know who you are, what you stand for and what you want to be identified with. Recently all the artisan groups associated with MarketPlace in Mumbai participated in an exercise to "discover their brand." These groups have many similarities, but each has its own particular character and even temperament, which came out during this activity.
ARPAN CO-OPERATIVE
Arpan is located in Thane, roughly 29 km from Mumbai. A community development non-profit asked us to start a group here as women were eager to earn a living and be independent. Arpan started in 1999 and has 10 tailors, 9 embroidery artisans and one manager.
The members are quick to put aside their differences to support one another, especially if one of them is having a problem. They are strong women who once confronted an abusive husband as a group, saying that he would have to answer to all of them unless he changed his ways!
The Arpan members really know how to have fun. They celebrate festivals together, all wearing coordinated saris and flower in their hair. Food is very much a part of their celebrations with everyone bringing a dish or sometimes cooking together. And it is their custom every day to sit in a circle and eat lunch together (pre-Covid of course).

They are strong agents of social change in their community, taking what they have learned from sessions at Share and mobilizing their community to solve problems like obtaining adequate and clean drinking water, sanitation, etc.
They are determined to expand their group and to be more efficient. Striving to be professional, they take pride in their appearance and the maintenance of their workplace. They keep their workshop very clean and tidy, with all supplies, accessories and fabric neatly stored in designated places.
They identified these three aspects that describe their identity.
1. Unity
2. Support Each Other
3. Enjoying Every Moment

PRODUCTS MADE BY ARPAN FOR FALL 2021
CLICK ON THE LINKS BELOW TO READ HOW THE OTHER COLLECTIVES AND CO-OPERATIVES DEFINE THEIR BRANDS
Nirmaan Collective
WARE Collective
Sahara Collective
Aashiyana Co-operative
Ghar Udyog Collective
Ranphul Mahila Mandal Co-operative
Shramik Mahila Mandal Co-operative
Ekta Co-operative
Pragati Co-operative