WARE Collective Define Their Brand
September 03, 2021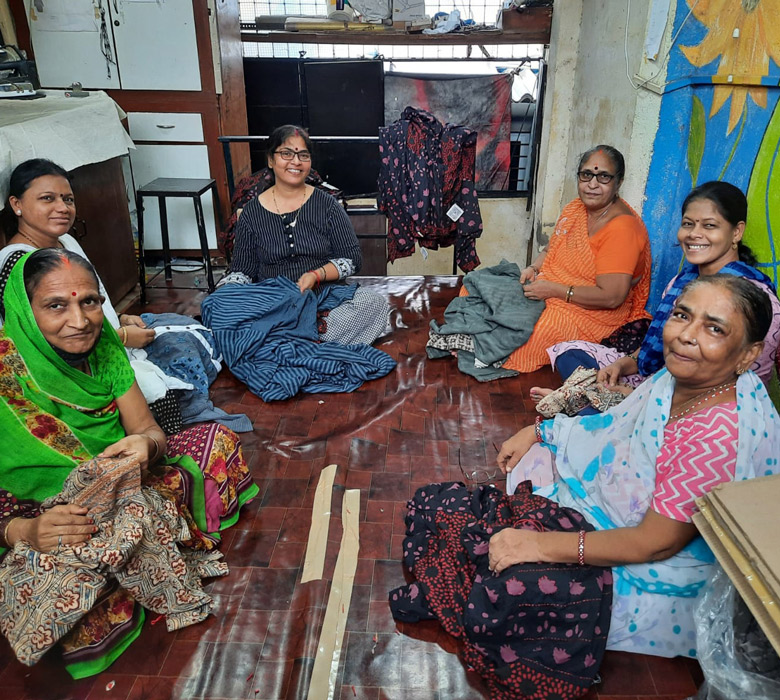 "Branding" is a central concept in Marketing and Advertising, It is important to know who you are, what you stand for and what you want to be identified with. Recently all the artisan groups associated with MarketPlace in Mumbai participated in an exercise to "discover their brand." These groups have many similarities, but each has its own particular character and even temperament, which came out during this activity.
WARE COLLECTIVE
WARE ("Women Artisans' Rehabilitation Enterprise") was established in 1995 by a longtime SHARE employee, Joseph Jacinto. Originally located in Joseph's own home, it moved first into a rented space and then into its own workshop, purchased with savings and loans from the members themselves. This shows how supportive the women were of the group and its leader, as they do not have much in the way of disposable income. Yet they loaned what they could and considered it an investment in their future.
The bond of the members of WARE is an important aspect of their brand. They enthusiastically participate in all social programs. Their members have always been committed to Yoga and are a model group in this respect.
WARE consists of 6 tailors, 20 embroidery artisans, one cutter and two supervisors. Almost all decisions are made as a group or through discussions. The bonds at WARE are clearly seen in how they help and assist each other, celebrate everyone's birthdays and prioritize celebrations as much as work.
They identified these three aspects that describe their identity.
1. Responsibilities
2. Unity
3. Motivate Everyone For Their Skills

PRODUCTS MADE BY WARE FOR FALL 2021
CLICK ON THE LINKS BELOW TO READ HOW THE OTHER COLLECTIVES AND CO-OPERATIVES DEFINE THEIR BRANDS
Nirmaan Collective
Sahara Collective
Aashiyana Co-operative
Arpan Co-operative
Ghar Udyog Collective
Ranphul Mahila Mandal Co-operative
Shramik Mahila Mandal Co-operative
Ekta Co-operative
Pragati Co-operative