Ekta
December 18, 2020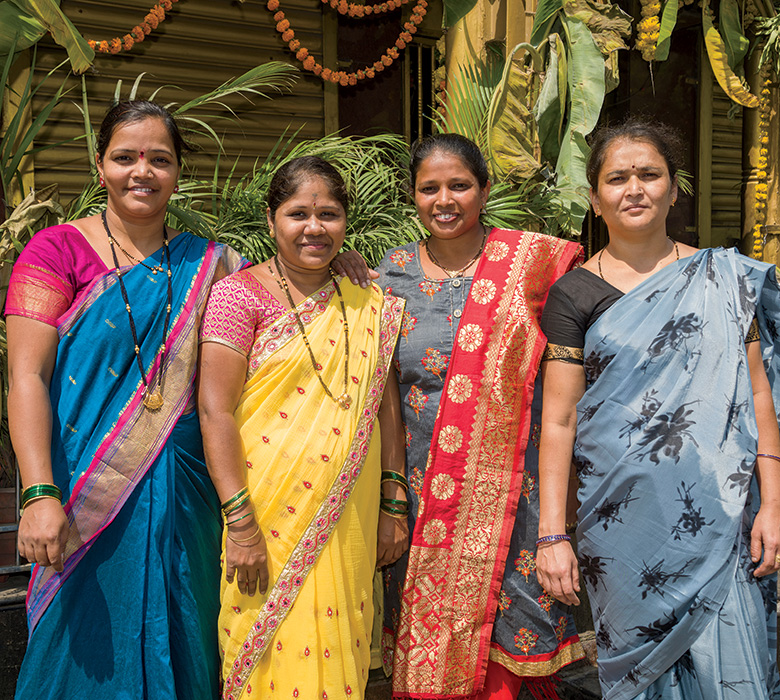 (L TO R) ANITA SAKPAL, SUSHILA SAKPAL, LAVINA MISKIT AND GEETA GOWDA
The Social Action Program of SHARE recently coined a new vision statement: Empowered with new skills and knowledge, we will bring positive change in ourselves and our community. The theme for the current projects is "For the good of the environment," with each cooperative choosing how to interpret this idea.

Ekta Cooperative took on the environmental costs of plastic waste. Their "Say No to Plastic" campaign was tied to a local custom. In Thane, where Ekta is located, during the month of December it is traditional for women to fast every Thursday and exchange gifts on the final Thursday. Usually the present is a small knickknack or household item. The Ekta artisans decided to make reusable cloth shopping bags as gifts, so that the women would use them instead of plastic.

"When we see people carrying the cloth bags at the market, we feel very proud. Through these bags, women have started realizing how detrimental plastic is," says Radha, the leader of Ekta.

The Social Action programs not only benefit the community, they also empower women as they research and coordinate actions. In a similar way, the women have taken up the challenges of the COVID-19 lockdown, searching for information and working on solutions.