Meet Kalpana Chikne
June 29, 2020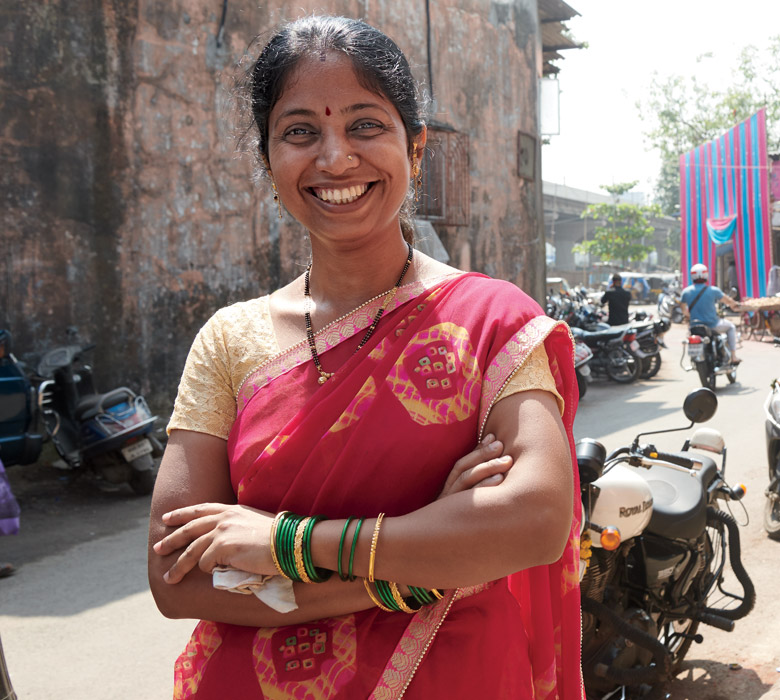 "People ask my opinion for the first time in my life."
Embroidery Artisan at Arpan Cooperative
Kalpana learned about the Arpan Cooperative from her aunt, who said that if she joined she would not only earn a living but would learn much more. "And she was right," Kalpana affirms. "I have learned to travel on my own by bus and train, and people ask my opinion for the first time in my life."

Kalpana's schooling was spotty, so she really appreciates that she earns enough to educate her children, son Kunal and daughter Rasika. She is also thankful for the tips she learned from the counselor about raising teenagers. "We did what our parents told us to do, but it is different in Mumbai and in this changing time." Kalpana's income is crucial, as her husband lost his job and returned to his village to care for his ailing mother and widowed sister. "I must stay in the city for my children. I want them to be educated and fulfill their dreams. Being a member of Arpan has given me the confidence that I can make that happen."