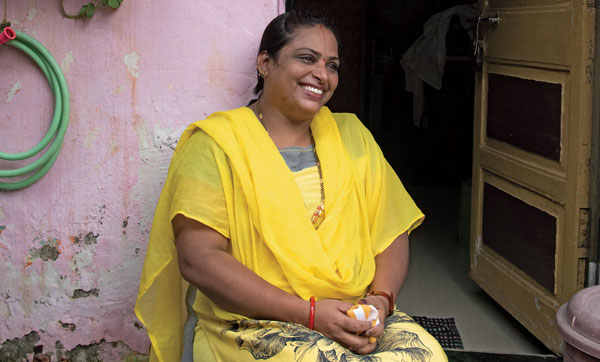 Pavithra Vishvakarma: Tailor, Nirmaan Collective
Pavithra Vishvakarma joined Nirmaan Collective 2 years ago because she had to support her family. She was glad to be able to earn the needed income. She was also surprised with the personal support she found with the group. She had loved arts and crafts when she was a young woman, but the expectations and responsibilities of marriage and family had overwhelmed her personal enthusiasms. At the collective she found kindred spirits, women actually talking about liking to do drawing or other crafts! The group also organizes competitions, exhibits and many creative activities. For a show on handmade eco–friendly bracelets, Pavitra won first prize. "Not only do I get to be creative, I am also given recognition for it."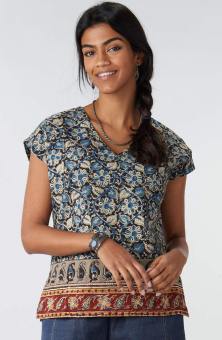 Siraj Top - Black/Multi
$68.00–$72.00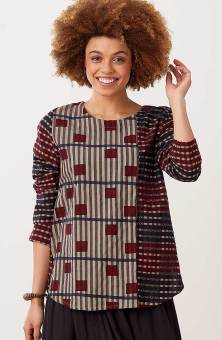 Divya Top - Oat/Multi
$88.00
Write a review
---
Un-Jeans!
Feb 8, 2023 | By Rebecca
I LOVE these denim pants!! I am "of an age" that I'm just not loving the available cuts of jeans, and these casual, pull-on denim pants are just what I'm looking for. I'm ordering 2 more pairs.
---
Perfect Weight for Spring
May 3, 2023 | By Janet
It's chilly still where I live, and these pants are perfect for this kind of weather. They're heavy and feel fantastic. They do run a bit long, so on my 5'7" frame they're a bit closer to my feet than I'd like, but otherwise GREAT.
---