The Un-embellished Truth
August 18, 2021 | By Pushpika Freitas, President of MarketPlace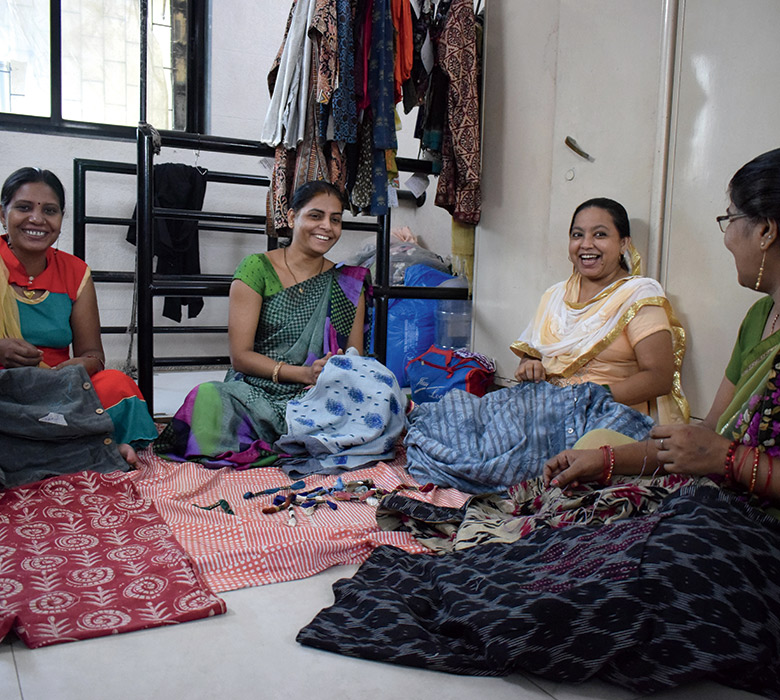 OUR CLOTHING IS ALWAYS HAND EMBROIDERED. EVERY TIME. EACH PIECE.
Hand embroidery is one of MarketPlace's most distinctive features. This is something that is just not widely seen in mainstream apparel, where the bottom line demands machine-made fabrics, cheap labor and fast mass production. In contrast, at MarketPlace hand embroidery embodies our values and purpose.

Learning embroidery has led to gainful employment for undereducated women and allows them to make their own schedules to accommodate other responsibilities. As an additional benefit, going to the workshop to collect and submit assignments provides a chance to socialize, forging a social network that gives the women support and security.

Hand embroidery plays an important part in this organization of economic and personal empowerment. But it also contributes charm and connection to these garments and knowledge that women across the world have touched, sewn and painstakingly embroidered each piece.
--Pushpika Freitas, President
CUSTOMER REVIEWS
Love the Connection!
Jan 27, 2022
By Ophelia Pujol
I've been a Market Place customer for a number of years & have many of your garments in my closet. It always feels special to know that other women's hands have been part of the creation of the things I love to wear. Living in Houston , with its very warm and humid climate, the cotton fabrics are just right! I like seeing your videos of the way the fabrics are made and the patterns brought to life. And even more importantly, I'm so impressed by the positive influence you have on these women and their families. Keep up the good work!!!