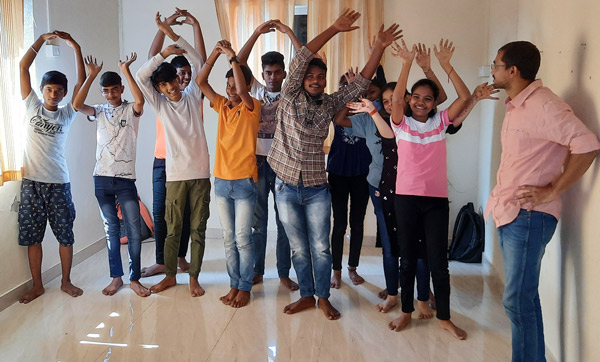 Learning Through Theater
Confidence, communication, critical thinking and discipline! These are the qualities the artisans felt were most important for their children to develop. With these skills, they felt, their children would be prepared for a successful future in any endeavor. To capture the children's attention, what could be better than a Theater Project? Through the medium of theater, the children hone communication and presentation skills. They learn to work as a team, write scripts and analyze meaning. It's all fun and lively, but the life lessons are dramatic.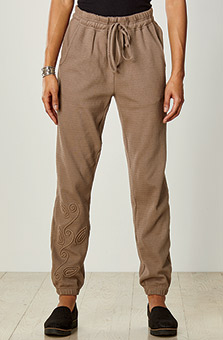 Jogger - Mushroom
$72.00–$76.00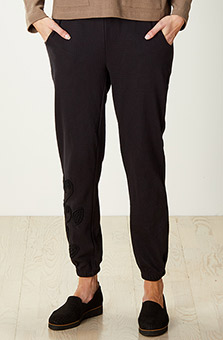 Jogger - Black
$72.00–$76.00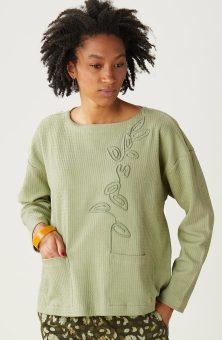 Ansiba Tee - Leaf
$74.00–$78.00
Write a review
---
comfortable top
Sep 13, 2021 | By Cara
I followed the size chart and ordered large. Medium would have fit; it's quite roomy. The cotton is soft and comfortable, and I like the boxy shape. The embroidery looks delicate, but fortunately isn't. I'm enjoying the top, and expect to enjoy it for a long time to come.
---
Beautiful but oversized
Sep 22, 2021 | By Janet
I loved this piece but am returning it because, despite it being a XS, it is too large. Will continue to look for other items to purchase!
---
Ansiba Tee
Jan 23, 2022 | By Jerry Cornwell/Kathy Nelson
I bought this for my partner, She really liked it! Fits well, looks good.
---