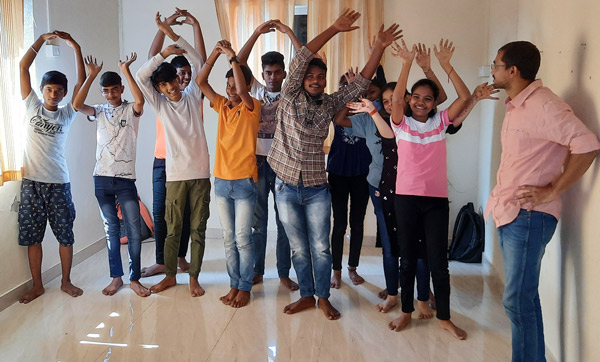 Learning Through Theater
Confidence, communication, critical thinking and discipline! These are the qualities the artisans felt were most important for their children to develop. With these skills, they felt, their children would be prepared for a successful future in any endeavor. To capture the children's attention, what could be better than a Theater Project? Through the medium of theater, the children hone communication and presentation skills. They learn to work as a team, write scripts and analyze meaning. It's all fun and lively, but the life lessons are dramatic.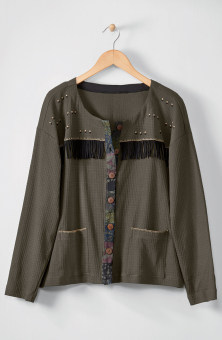 Ansiba Cardigan - Dark Olive
$82.00–$86.00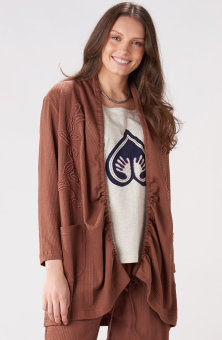 Vani Drawstring Jacket - Cinnamon
$118.00–$122.00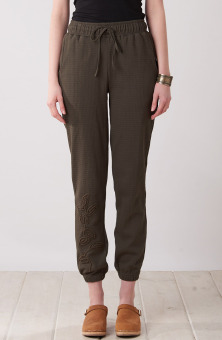 Alwar Jogger - Dark olive
$72.00–$76.00
Write a review
---
perfect fit and feel
Oct 24, 2022 | By REBECCA SARTAIN
I ordered the Women's 2x in dark blue and it fits great over my large 5'8 frame. Sleeves go past the wrist and length hits in a straight hem at mid hip - perfect and so rare to find. It drapes from the shoulders, no hugging at all. Fabric is mid weight and what is needed for a mild winter wearing. I'd order more if the colors were brighter.
---
BEAUTIFUL
Jan 18, 2023 | By Teresa
The top is well constructed & sewn, beautiful color, arrived earlier than expected, fit is great.
---