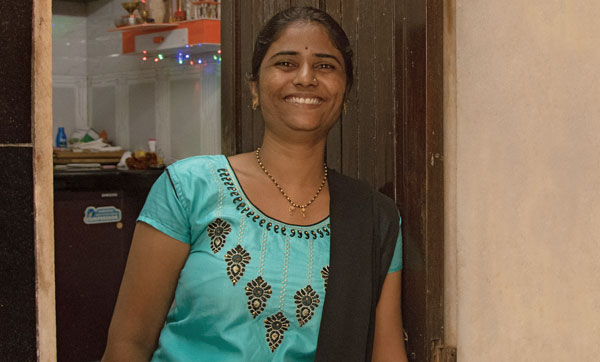 Sunita Gorad: Tailor, SMM Cooperative
Sunita Gorad was only looking for a job, but she also found her voice. She joined SMM Cooperative to earn money to pay for her children's schooling. She describes how her home life was at that time, living with multiple relatives in a joint family. "There were always comparisons and disagreements," she shares. "I was never the one to speak loudly or express my opinions." Her experiences at her artisan group, however, changed things. The other artisans encouraged her to participate in meetings. "No one made fun of me or left me out because I talked softly." Gradually she gained the confidence to express her thoughts and opinions, not only with the other artisans but also at home.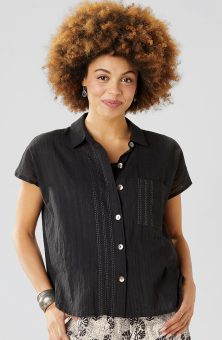 Adira Shirt - Black
$56.00–$59.00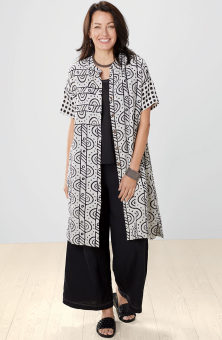 Amrita Dress - Natural/Black
$118.00–$122.00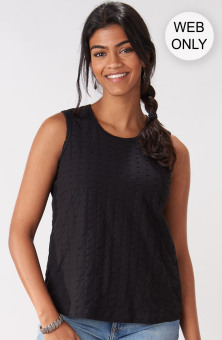 Alia Tank - Black
$42.00–$45.00
Write a review
---
Great new cotton cami's
Mar 22, 2023 | By Dorothy G. Werner
Will surely get more. How about a true red?Love them. So comfortable.
---