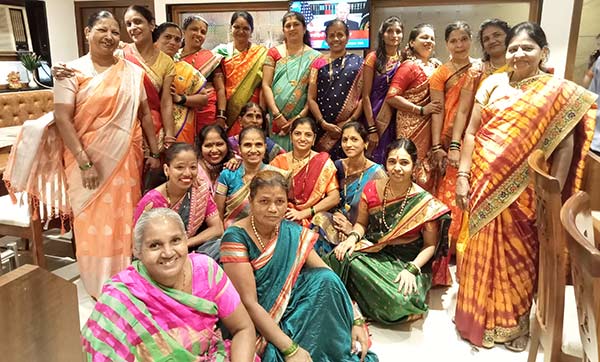 Arpan Cooperative Define Their Brand
Established in 1999 in Thane, roughly 29 km from Mumbai, Arpan has 10 tailors, 9 embroidery artisans and one manager. This is a group of strong and opinionated women who at times have lively "discussions." They are, however, quick to put aside differences to support one another, such as when they confronted an abusive husband, telling him if he did not change his ways he would have to answer to all of them! They also take on community problems such as clean water. Yet they also know how to have fun, celebrating festivals in coordinated saris and flowers. They identified with the following:

1.Unity
2.Support Each Other
3.Enjoying Every Moment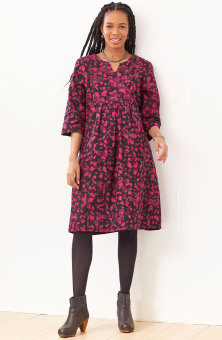 Nalika Dress - Mulberry/Black
$112.00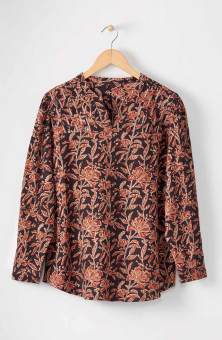 Rohini Top - Black/Multi
$88.00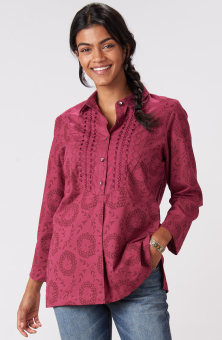 Bhavna Organic Tunic - Cranberry
$128.00
Write a review
---
Very lovely and comfortable
Sep 2, 2023 | By Annie55
This shirt is great for hiding a few flaws and is very comfortable if you do not want to tuck something in and have a larger bra size. It's casual but the print is so pretty that you can dress up your jeans by wearing it. The fabric is soft but will need ironing. I am a size 14 and ordered this in a size L.
---
Vibrant
Sep 18, 2023 | By SoPleased
I love, love, love the colors of this shirt. As always, it is well made and comfortable. I wish they would make more things in these deep colors!

Runs a little small. I usually wear 3X, but they only had 4X, so I bought it and it fits perfectly.
---