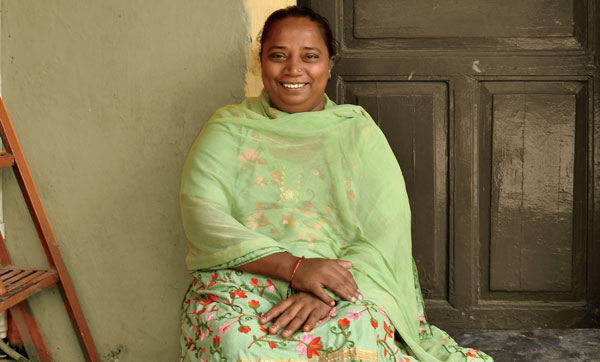 Safiya Begum Khan: Embroidery Artisan, WARE
When Safiya got married, her husband told her to give up her job at WARE. When he lost his job, however, Safiya convinced him to let her rejoin WARE. This was their lifeline when he lost his job again permanently during COVID. When other businesses were closing and laying off, MarketPlace paid all the artisans a subsidy although they could not work. "I was the only person receiving money. This changed the way he looked at me and my job." He had never understood the commitment and support she felt. She further impressed him when she argued with authorities on his behalf and convinced them not to fine her husband for unauthorized street sales. Now she feels her husband has new respect for her work and her abilities. "Things are much better than before."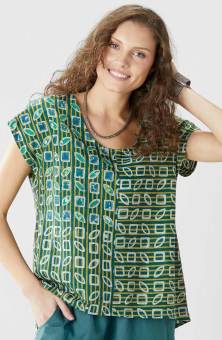 Nandita Top - Dusty teal/Green tea
$94.00–$98.00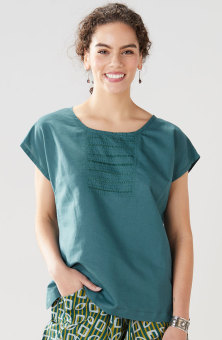 Tivisha Top - Dusty teal
$62.00–$65.00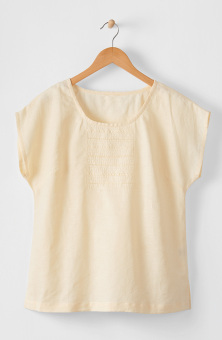 Tivisha Top - Buttermilk
$62.00–$65.00
Write a review
---
Best pants ever
May 31, 2023 | By Beth Baker
These are the most comfortable pants ever! The material is light and cool. The colors are bright and I love the design. I get so many compliments.
---
Not for Me
Jun 16, 2023 | By Teri Grace
I love this design and have ordered it twice, but sadly have come to the conclusion that it is not for me. I am 5'4" and have a bubble butt. They just make me look tubby. They are such a fun shape, though! I have found that drawstring pants usually aren't long enough in the crotch for my backside which was the situation here. I will admire them on others!
---