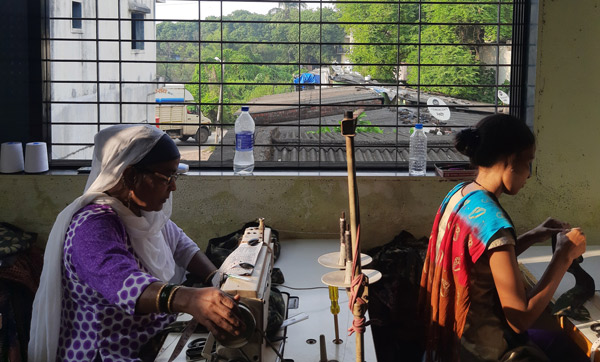 Ghar Udyog Collective Define Their Brand
Ghar Udyog is situated in Uttan, roughly 46 km from Mumbai. Located on the coast, the surrounding area is a fairly rural area and Uttan is like a large village. This group consists of 13 tailors, 14 embroidery artisans and one supervisor. It's an interesting mixture of young and older women who originate from different parts of India. While the sewing is done at Uttan, the embroidery artisans live in Bhavander, a short distance away. The geography makes it imperative that everyone can communicate clearly and frequently with their cooperative members and staff in Mumbai. They are very committed to all the social programs for personal development and social improvement. They are also good at locating useful resources in their community. They feel these aspects describe them:

1.Teamwork
2.Unity
3.Support Each Other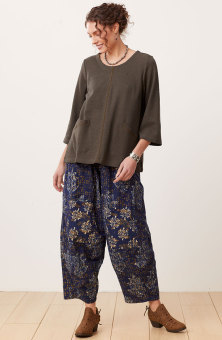 Field Pant - Navy/Multi
$98.00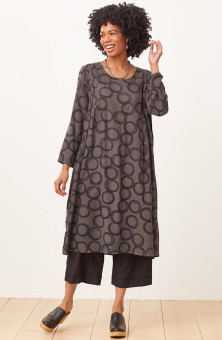 Premila Dress - Fossil
$132.00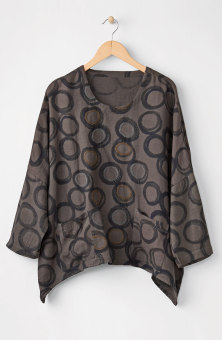 Rimsha Top - Fossil
$98.00
Write a review
---
So Much Fun
Sep 24, 2023 | By lmh
I absolutely love these pants and the top that matches; they are well-constructed and so much fun. I've worn the outfit several times now and always receive compliments on it.
---
Unique
Oct 9, 2023 | By Fluffy
Love the ensemble! Comfortable and as seen on line. Can't wait to wear it with some ethnic jewelry!
---
Love at First Sight!
Nov 14, 2023 | By BL
Love theses pants--the fabric is beautiful, flowy and a very transitional weight, great for every season. I wore it for the first time with the Rimsha Top of complementary fabric and design and received so many positive reactions! They're very roomy and comfy enough to wear all day.
---