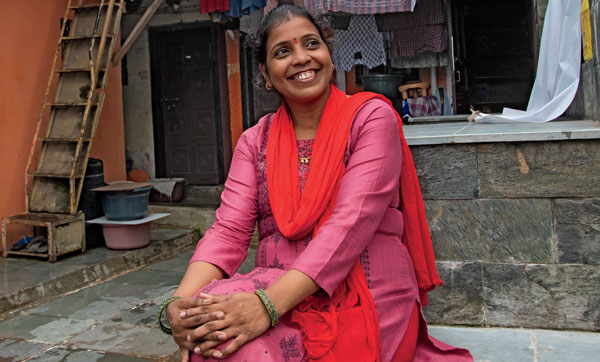 Shivangi Mestry: Embroidery Artisan, Pragati Cooperative
Reflecting back on her life, Shivangi Mestry sees a dividing line: before and after joining the Cooperative. Before she joined, she was taking care of the household, but found little enjoyment. When she started work as an artisan, she had no particular expectations, "But suddenly I found myself with an identity and life of my own!" Among the many new experiences she encountered with the group: celebrating birthdays, going on picnics, and performing skits. She was thrilled when her group won a contest at the Women's Day Celebration. She loves to dance, but there had been no opportunity for such activities in her former life. But as part of the Cooperative, she has performed three times, "the fulfillment of a dream!"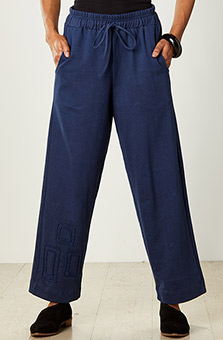 Karol Pant - Bright navy
$72.00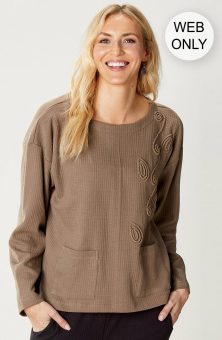 Ansiba Tee - Mushroom
$74.00–$78.00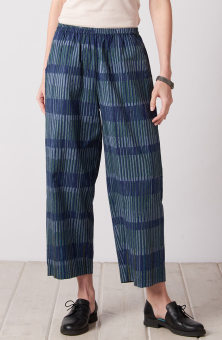 Kesari Pant - Dusty navy
$88.00
Write a review
---
Perfectly Fashioned
Feb 8, 2022 | By Gayle Hays
I've lost quite a bit of weight and thought of you first to pick up three tops. This item is a wonderful weight which makes it drape very well. The craftsmanship is as all items produced here; excellent! I received several compliments the day I wore it. Thank you for the very prompt delivery.
---
Jaanya Top
Mar 29, 2022 | By Susan
Love it. True to size!
---