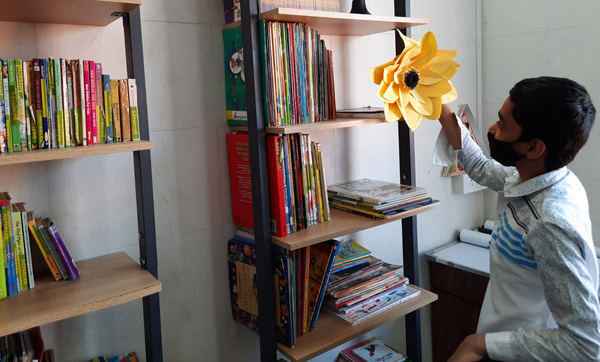 A Library At The Education For Life Program
The Education for Life program has partnered with the Share A Book India Association to establish a library at the center. The EFL children were totally involved in choosing and displaying books. They could hardly believe they could not only attend reading sessions at the center, but also take books home! Their mothers also play a part incorporating books into their home lives. Sometimes the mothers read to the children, and sometimes, if the mothers cannot read, the children read to them.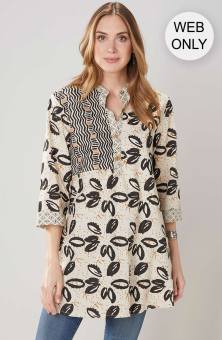 Vibha Organic Tunic - Black/Natural
$124.00–$128.00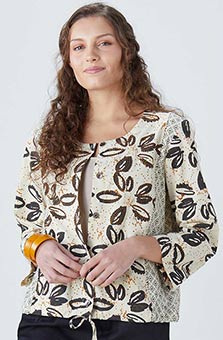 Surita Organic Jacket - Black/Natural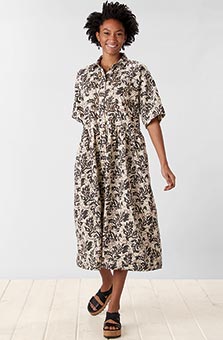 Manisha Organic Dress - Black/Natural
Write a review
---
Interesting and comfortable
Nov 5, 2022 | By Rochelle Gatlin
very interesting mix of patterns, with beautiful embroidery. Comfortable and casual. yet surprisingly elegant
---
Beautiful Garment with Lots of Fabric
May 10, 2023 | By CJ
This kurta is an absolutely beautiful piece of clothing, fabric, hand stitching, everything. I am 5'5" and weigh 126 lbs, very curvy, not petite. I ordered the size Small knowing that it is designed to be a loose fit. However, I was swallowed with fabric and had to return the item. Was so disappointed. There was not a size Extra Small option. For me personally, I enjoy wearing rather oversized loose fitting garments. But this should have been a size Medium or Large.
---