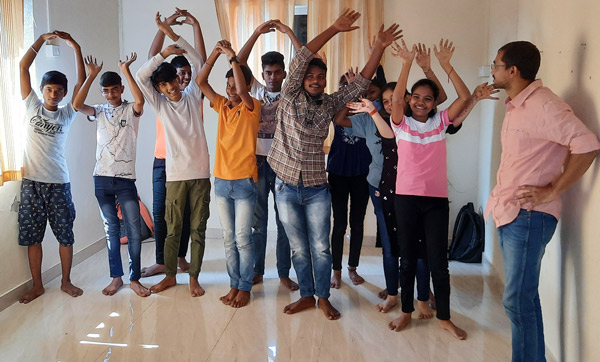 Learning Through Theater
Confidence, communication, critical thinking and discipline! These are the qualities the artisans felt were most important for their children to develop. With these skills, they felt, their children would be prepared for a successful future in any endeavor. To capture the children's attention, what could be better than a Theater Project? Through the medium of theater, the children hone communication and presentation skills. They learn to work as a team, write scripts and analyze meaning. It's all fun and lively, but the life lessons are dramatic.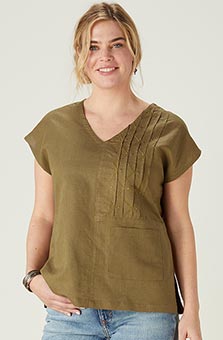 Renu Top - Curry leaf
$62.00–$66.00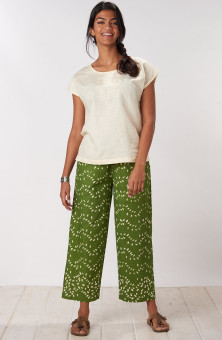 Kesari Pant - Aloe
$72.00–$76.00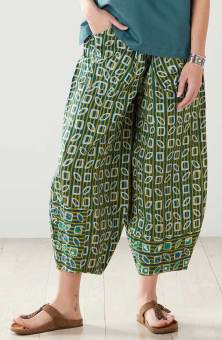 Dhulia Pant - Dusty teal/Green tea
$112.00–$116.00
Write a review
---
Great pants!
Apr 14, 2022 | By Lisa A Biales
Super comfy and love the pockets. Just right with sandals or boots.
---
Casual pants pairs will with tunics
Apr 26, 2023 | By Sandra
Love the neutral color that is not black or white! I have a half dozen tunics I wear this with so great traveling piece. Very comfy and easy to wash and wear. Cargo pocket is more decorative than functional but like the detail regardless. Elastic waist allows easy adjustment to fit front to back. Side pockets are good for small bits but barely hold a cell phone. My go-to pants for around the house.
---