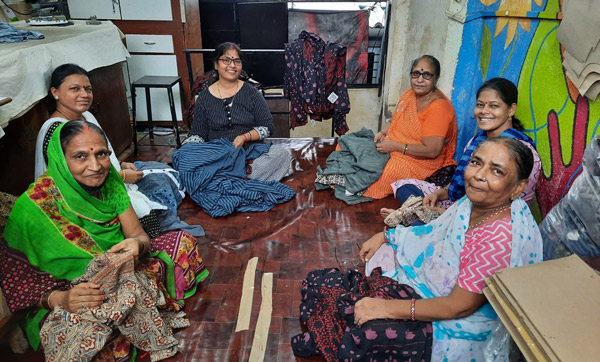 WARE Collective Define Their Brand
WARE (Women Artisans' Rehabilitation Enterprise) was established in 1995 and includes 6 tailors, 20 embroidery artisans, one cutter and two supervisors. They quickly showed their determination to succeed. While they started out in their founder's own home, they soon moved on to first renting a space and then buying their own workshop using savings and loans from the members themselves. The tight–knit group make decisions as a group, celebrate everyone's birthday and are quick to help fellow members. They chose these aspects to sum up their identity:

1.Responsibilities
2.Unity
3.Motivate Everyone For Their Skills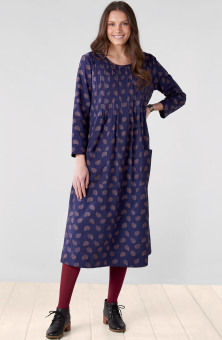 Antara Dress - Aubergine
$108.00–$112.00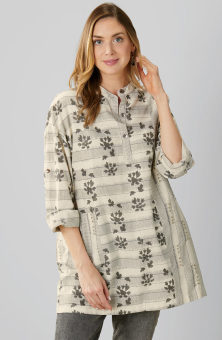 Kimaya Shirt - Natural/Lead
$98.00–$102.00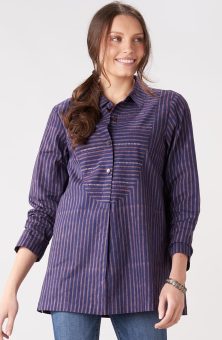 Bhavna Tunic - Aubergine
Write a review
---
Kimaya Top
Aug 29, 2022 | By Therese Misra
I like the top. The only drawback is that it needs to be ironed. Special thanks to the Indian ladies who produce them.
---
Kimaya top
Sep 5, 2022 | By Mairead owens
Beautiful fabric. True to size. A little boxy. I put two darts and in the back to make it more fitted .
---