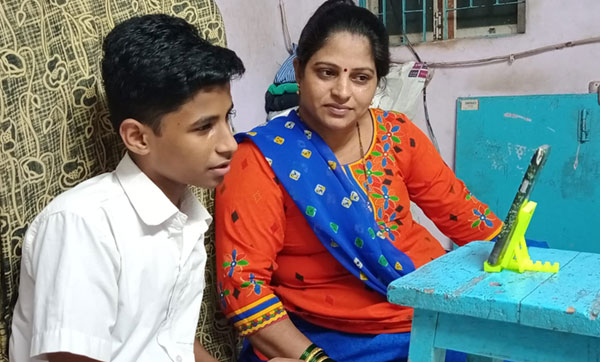 Parental Support And Strength
While the artisans´ children have had access to educational support through the Armaan Club, there are few resources for the other kids in the community. Education for Life offers programs to all children in our Santracruz neighborhood. The programs were enthusiastically welcomed and supported. When in-person classes were replaced with activities that could be conducted over cell phones, the families also participated to help make it work. Parents took messages, older siblings supervised lessons, and the more technically proficient advised others.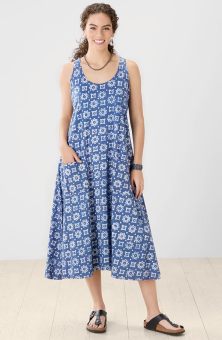 Supriya Dress - Tranquil blue
$104.00–$108.00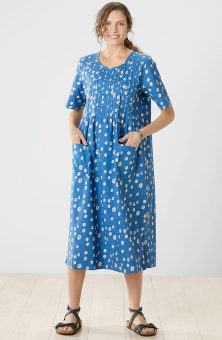 Antara Dress - Lapis
$94.00–$98.00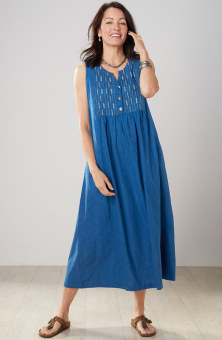 Nafisa Dress - Lapis
$104.00–$108.00
Write a review
---
Great but small armholes!
Mar 27, 2023 | By Michelle
Love the color, length and style. But thought I was going to have to return. I ordered a small. It's roomy through the chest but armholes barely big enough for my arms/shoulders...and I have small ones (for a variety of reasons.) I decided to work with it and stretched them both wet and dry. It worked. They fit now. But beware if you have larger shoulders or arms!
---
Great quality
May 8, 2023 | By Sarah Winnett
I was so happy when I saw this dress because the fabric and color are excellent
---