Parental Support And Strength
While the artisans´ children have had access to educational support through the Armaan Club, there are few resources for the other kids in the community. Education for Life offers programs to all children in our Santracruz neighborhood. The programs were enthusiastically welcomed and supported. When in-person classes were replaced with activities that could be conducted over cell phones, the families also participated to help make it work. Parents took messages, older siblings supervised lessons, and the more technically proficient advised others.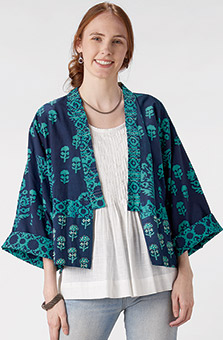 Sikkim Jacket - Navy/Teal
$84.00–$87.00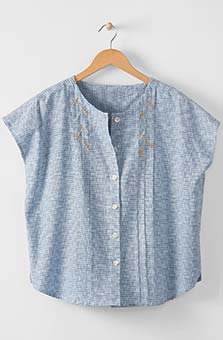 Savya Top with Pintucks - Cottage blue
$68.00–$72.00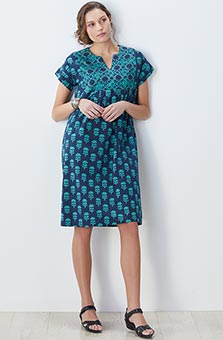 Mahika Dress - Navy/Teal
$89.00–$92.00
CUSTOMER REVIEWS





Beautiful but too low
Mar 26, 2022
By Katherine
I'm a mature woman who doesn't like to show any cleavage. This top dipped a bit too low for my modesty, but it is beautiful and perfectly fine for someone perhaps younger. I am petite and was hoping the little dip in the neckline would be petite, too.