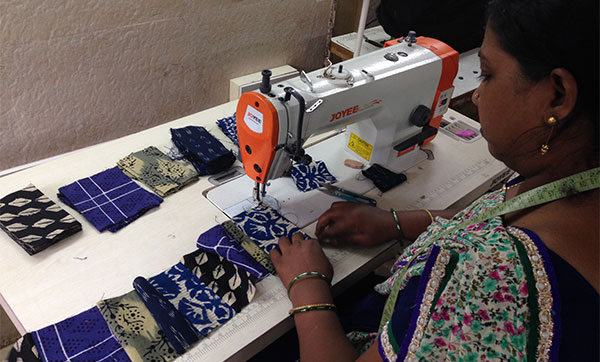 Renewing Materials, New Lives
MarketPlace's Chindi collection makes scraps stylish while training new artisans. The chindi, small fabric pieces left over from cutting garments, are recycled into new clothing, accessories and embellishments in a variety of ways. After being cut into uniform pieces, the chindi are sewn together by trainees learning to sew straight and accurate seams on the sewing machines. Look for the C sign next to products to see the creative ways the artisans have incorporated chindis.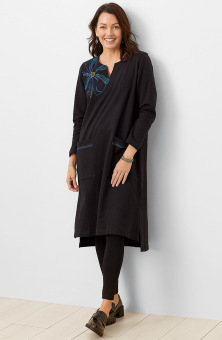 Sanjana Organic Dress - Black
$138.00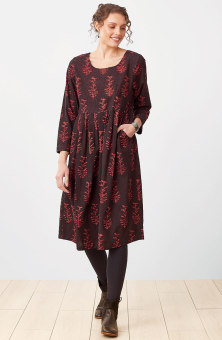 Geethali Dress - Black/Sumac
$118.00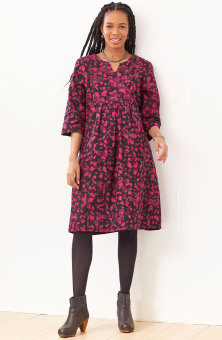 Nalika Dress - Mulberry/Black
$112.00
Write a review
---
Patna Dress
Aug 27, 2023 | By Dana
Very nice dress with pockets. Just like the photo. I am 5'4" and 135lbs. A size small was perfect.
---
Patna dress
Oct 6, 2023 | By Annie
What a simple, easy wear dress, comfortable and perfect for autumn. It is a favorite!
---
Patna Dress Black/Multi
Oct 27, 2023 | By Jo
We received this dress at the end of last week and have already sold the three we had in stock. Absolutely beautiful.
---
Fabulous dress!!
Nov 14, 2023 | By CE
Blown away by the workmanship of this dress. It's comfy and makes me feel special. Thank you.
---