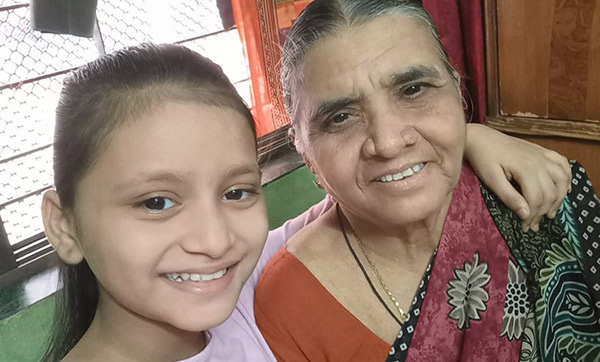 Mehak Parmar Interviews Her Grandmother Sitaben Parmar
During the summer of 2021, the children of the artisans were asked talk to their grandparent to learn how things had changed. "My grandmother mentioned that in their time less importance was given to education, especially for girls. The best thing I found is that she really likes spending time with me and taking care of me. I am very close to my grandmother but I didn't know that she also really liked spending time with me."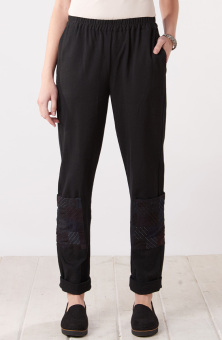 Rampur Pant - Black/Chindi
$82.00–$86.00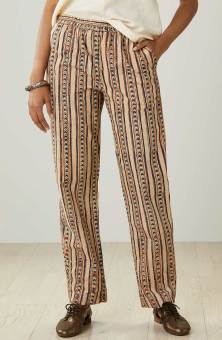 Kavya Pant - Natural/Multi
$72.00–$76.00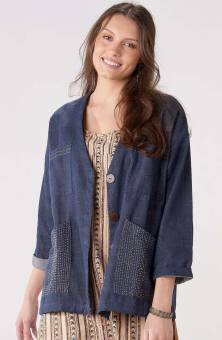 Recycled Yarn Dhara Jacket - Denim
$98.00–$102.00
Write a review
---
Comfy and versatile
Aug 28, 2022 | By Karen
Comfy and can wear as a top, a dress or with leggings.
---
lovely and versatile
Sep 16, 2022 | By PATRICIA GRAHAM
take advice, this roomier than I wanted. go down a size. well constructed
---
Really nice fabric
Oct 14, 2022 | By Jeanine Hawk
I bought the tunic and pants. Great heavyweight but soft fabric. Style is very flattering.
---
Not my favorite...
Nov 16, 2022 | By Carol C Lee
A little disappointed in the common, heavy-weight denim fabric--although very happy with the hand-embroidery work, as usual.
---