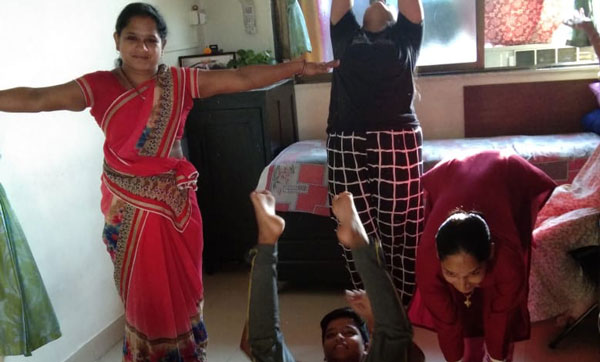 Stress Busting
2020 has taken a toll on the artisans´ health and sense of well-being. An activity which was initiated before the pandemic and lockdown, however, proved to be a help during these times and beyond. The women had started a Share-organized yoga class. Reception at the time was sort of lukewarm. Its popularity grew when the women were confined at home and they came to appreciate its health and stress-relieving benefits. They have involved other family members as well, and look forward to continuing this exercise.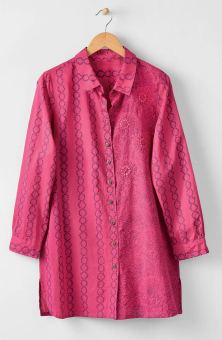 Sanaya Organic Shirt - Beetroot
$138.00–$142.00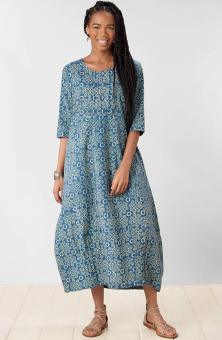 Manjari Dress - Lake
$108.00–$112.00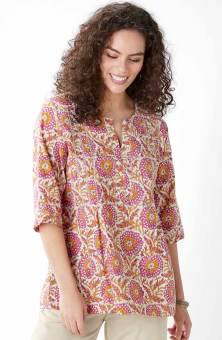 Shaleen Organic Tunic - Beetroot/Natural
$138.00–$142.00
Write a review
---
My new favorite dress!
Jun 4, 2023 | By EA
I love the details and the fabric, organically and beautifully created this is my best dress!
---
Beautiful Dress
Jun 16, 2023 | By Teri Grace
Once I read the information that the fabric has been pre washed, I decided to keep the size I ordered. I went down a size but there wasn't really enough wiggle room for shrinkage, so I will follow the care instructions and hope it's true! The dress grew on me, the longer I had it on. It looked like there might be too much fabric from the photos on the website but it's a nice balance of fullness without too much volume. I decided to wear it to the Juneteenth Rodeo with my pink and brown cowboy boots. It's perfect!
---