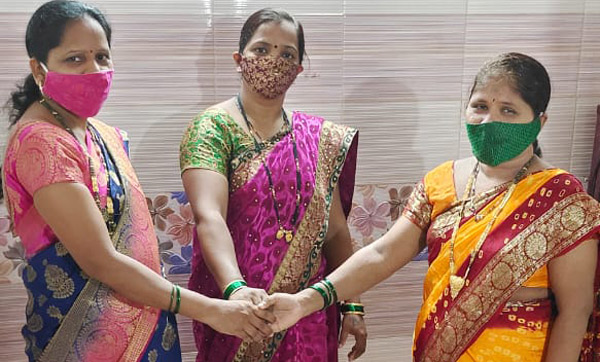 Ekta Cooperative Define Their Brand
Starting a cooperative requires great commitment and dedication from the prospective artisans. Ekta went through this process in 2017. There were bumps along the way as some women left and others joined, disrupting training, organizing and threatening unity. The spirit and determination of this group helped them succeed and now they have a productive group of 5 tailors, 2 embroidery artisans, one manager and one supervisor. Many are young mothers who feel optimistic about the future of their families and communities. This group is dedicated to the "Say no to plastic" program to improve the environment and neighborhood. They made cloth bags from leftover fabric to distribute in the community. They felt the following described them:

1.Teamwork
2.Unity
3.Fun Together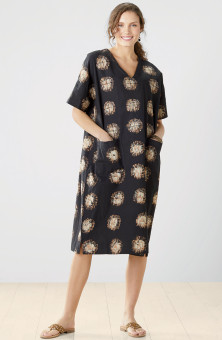 Bilpura Dress - Black/Sunstone
$122.00–$126.00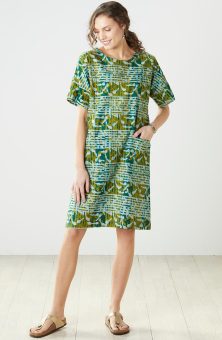 Vishala Shift Dress - Dusty teal/Green tea
$92.00–$96.00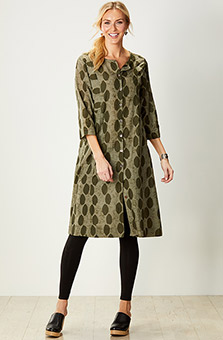 Bhavika Dress - Olive
Write a review
---
Another Lovely Dress from MarketPlace Handwork of India
Oct 13, 2021 | By Nancy C Estes
Beautiful print and embroidery, as well as comfortable to wear.
---
Great dress
May 9, 2022 | By Nancy C Estes
I already had this but like it so much that I ordered another. Comfortable and stylish, what more could you ask for!
---
Sarita Dress
Oct 9, 2023 | By PJW
Love the dress, is very lightweight but perfect for Fall days that are still warm. I'm usually between a 1x-2x but the 1x fits fine. The pockets are a bit high for me and I doubt if I will ever use them, so I might just sew them shut !
---