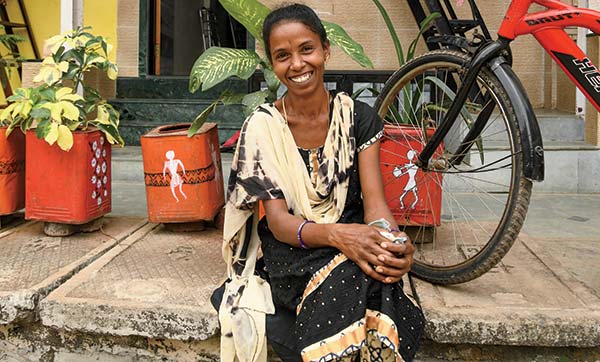 Prioritizing Their Children
One value that defines the artisans we have worked with over the years is the desire to provide their children with the opportunity for a better life. Central to achieving that goal is education, and so with Marketplace's help, artisans are making that a priority.

Consider Kalawati Kahn, an embroidery artisan at RMM Co–operative, whose husband died suddenly in 2018, leaving her with four children under age 14. She recently saved enough to buy her eldest son a bicycle, so he no longer has to walk the half–hour to school. "I have started saving again," she says, "as I want to buy a bicycle for my second son as well."

For Shabnam Shaikh, an embroidery artisan at Aashiyana Co–operative, a better life for her family meant moving out of Mumbai's crowded and dangerous slums. With her Marketplace savings, and those of her husband, she was able to purchase a new home sixty kilometers away.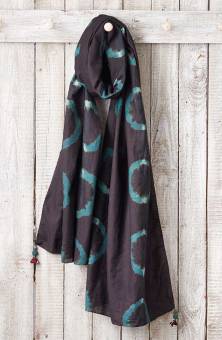 Scarf - Black/Green
$55.00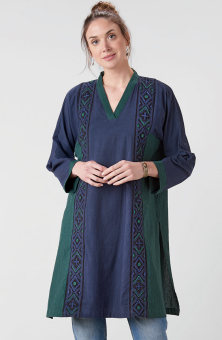 Sanika Kurta - Celestial/Patina
$108.00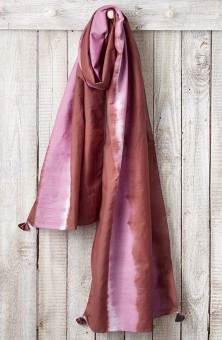 Scarf - Iris/Red
$55.00