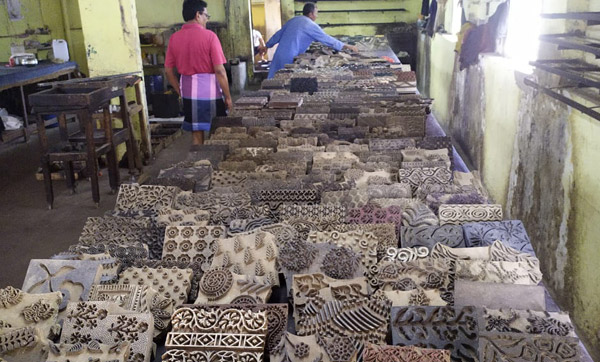 Taking Advantage Of The Time Out
Udyog Kala Kendra, the workshop which produces much of our block print and batik fabrics, is usually humming with activity. The printing blocks tended to pile up here and there, making it difficult to find any particular one. The enforced work stoppage gave them the opportunity to do a massive workshop reorganization. Over 120 carved wood blocks were cleaned up, divided into categories and carefully catalogued according to size and pattern. This will prove very useful in the future — no more hunting!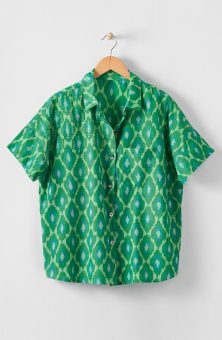 Chennai Shirt - Jade
$79.00–$82.00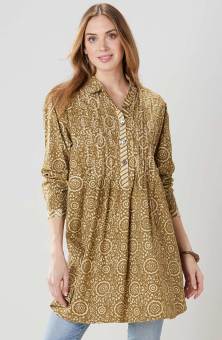 Sirohi Shirt - Onion peel
$94.00–$98.00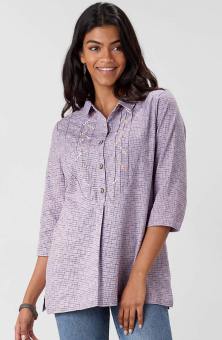 Bhavna Tunic - Lavender
$98.00–$102.00
Write a review
---
Shalu Top - Apple green really cute with jeans and with the teal pants and the teal skirt
Apr 19, 2023 | By Pamela Brustman
I really like this shirt, it is comfortable and I can tell I will wear it a lot once Minnesota warms up! The color is pretty and the cut very nice. It runs a little big, but then all of the clothes, or nearly so, do. I am 5'1'' and in usual US sizes right now, a small Medium or a larger small. Def not XS. Yet, I normally fit most XS clothes from MP and certainly an S. This will be cute paired with almost anything.
---
Perfect Top for Summer!
Apr 19, 2023 | By Candace
I saw this Shalu top and knew it would be a great top for warmer months- and we had a freak warm-up last week! It's great pattern, helps hide my tummy, quality made and attractive! All good!
---
Cute with lively details
May 9, 2023 | By Laurel
I love this so much. Nicer in person than in the catalog.
---