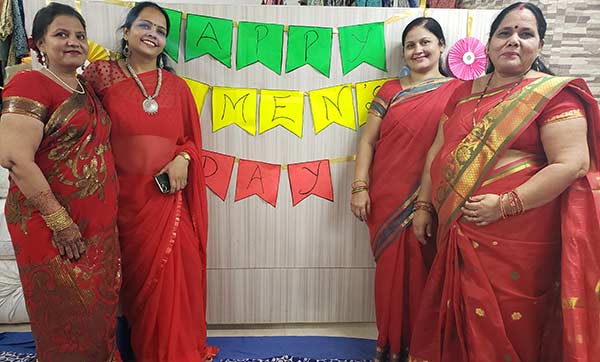 Celebrating International Women's Day 2023
International Women's Day is March 8, 2023. This year the UN chose as the theme "DigitALL: Innovation and Technology for Gender Equality," an idea the staff and artisans wholeheartedly support. The past few years were very challenging for the women, but they were able to turn to technology for solutions. Women who had hardly used a smartphone became proficient with WhatsApp and project tracking software.

The artisans really love a party, and they went all out in preparation and performance. Skits were created that highlighted various aspects of innovation and technology. You could tell that this theme was exciting for them and that a lot of time and effort went into the content and presentation. As the day wound down, there were refreshments for all, and gifts of appreciation presented at the end.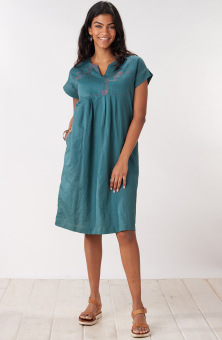 Mahika Dress - Dusty teal
$108.00–$112.00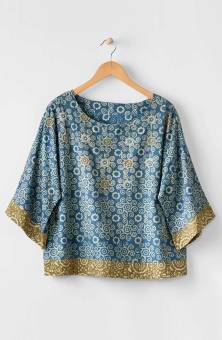 Sujaya Top - Lake
$74.00–$78.00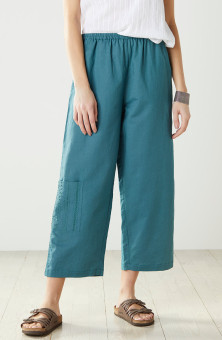 Kesari Cargo Pant - Dusty teal
$78.00–$82.00
Write a review
---
Keeping this one even though it needs an iron touch up.
Jul 16, 2023 | By Odette
This is absolutely stunning! After an initial wash I realize that it will always need an iron touch up because of the style but thats ok. Do buy a size smaller than you usually do.
---