Aashiyana Cooperative Define Their Brand
Aashiyana was started in 1995, when a group of mothers in the Tulsi Wadi slum wanted to earn a living. It consists of 6 tailors, 8 embroidery artisans, a supervisor–tailor and a manager. Their group truly embodies "perseverance" as they have succeeded despite disadvantages. Their neighborhood is very poor, with serious crime and drug problems. It is also the location of many communal clashes between the Hindu and Muslim residents. Amidst all this, Aashiyana is able to operate out of a tiny workshop. They chose these qualities to describe their identity:

1.Respect
2.Unity
3.Helping each other
4.Perseverance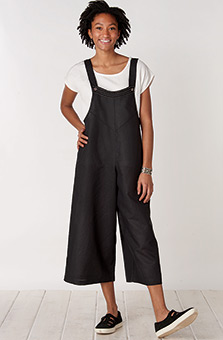 Deepti Overalls - Black
$92.00–$96.00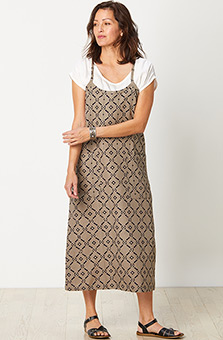 Meena Jumper - Rye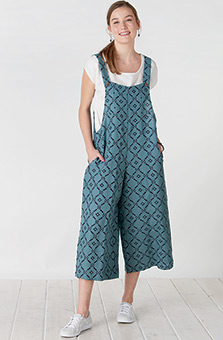 Deepti Overalls - Agate
CUSTOMER REVIEWS





Lovely!
Jul 18, 2021
By Leah Popp
The blouse is lovely. The embroidery accents set it of nicely from other white shirts. The little cap sleeves give it a nice balance. But the one quibble is that the material is quite thin and fragile - I'm afraid that it won't hold up very long. Feels like I need to be extra careful with it. Following your directions it washed up nicely, though.





A very flattering top
Jul 13, 2021
By Janet
I chose this top to wear with my brand new Salwar black/multi pants because it is 4 inches shorter than the one pictured and it hits right at the bottom of the yoke at the waist of those pants. This cap sleeve loose fitting top is a very figure flattering shape.