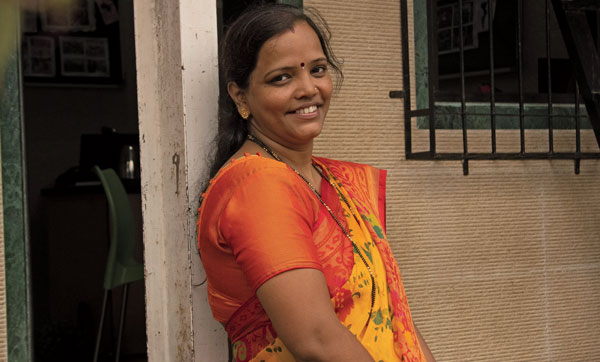 Anita Sakpal: Embroidery Artisan, Ekta Cooperative
Anita Sakpal has been an Armaan Club leader for 4 years. This club provides academic and enrichment programs for the artisans' children. Anita's responsibilities, as a leader, are many and varied, and she has had to develop her organizational and leadership skills. Aside from helping to plan the club's activities, she confers with the social worker concerning students' schooling needs and runs a book distribution program. Being a leader is a big change for her, she admits. "As a young girl I was always told to be quiet and listen to people even when they were wrong. I am not the same person anymore." This work has also given her insight into her own son. Instead of pushing him for grades, she now believes that "children should be given opportunities for overall development."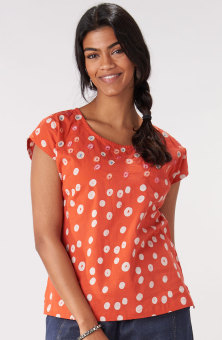 Tivisha Top - Punch
$55.00–$58.00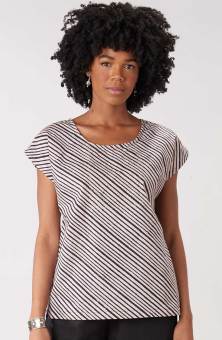 Tivisha Top - Natural/Black
$55.00–$58.00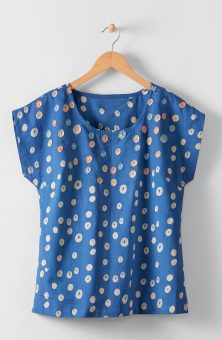 Tivisha Top - Lapis
$55.00–$58.00
Write a review
---
Style
Jan 8, 2023 | By Carolyn
Unique style and print. Great colors too. Fabric a bit stiff but workable.
---
Cool and comfortable.
Jul 13, 2023 | By Linda
I like all of your clothing. It is light weight, breathable, and sized loose fitting.
---
Cute, but really boxy
Oct 6, 2023 | By CindyA
This top is fairly cropped, which I didn't get from the website photo. It is cut straight down, so it will be snug on your hips if you are like me. I haven't worn it much, but I did wash it and it softened. I expect it to continue to do that.
---