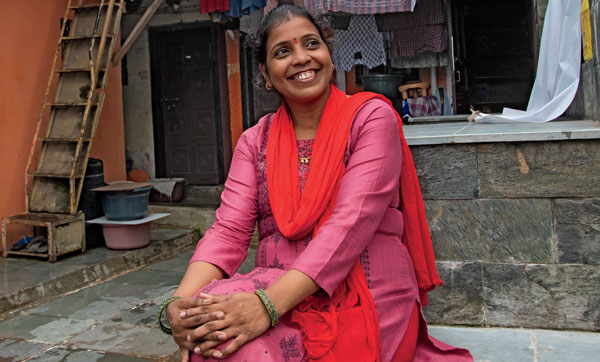 Shivangi Mestry: Embroidery Artisan, Pragati Cooperative
Reflecting back on her life, Shivangi Mestry sees a dividing line: before and after joining the Cooperative. Before she joined, she was taking care of the household, but found little enjoyment. When she started work as an artisan, she had no particular expectations, "But suddenly I found myself with an identity and life of my own!" Among the many new experiences she encountered with the group: celebrating birthdays, going on picnics, and performing skits. She was thrilled when her group won a contest at the Women's Day Celebration. She loves to dance, but there had been no opportunity for such activities in her former life. But as part of the Cooperative, she has performed three times, "the fulfillment of a dream!"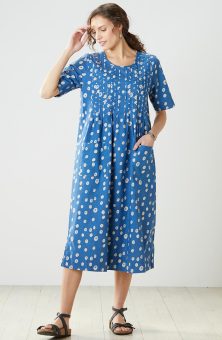 Antara Dress - Lapis
$94.00–$98.00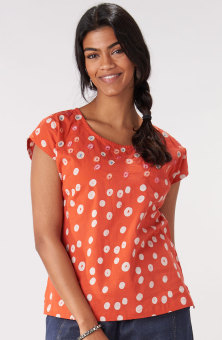 Tivisha Top - Punch
$55.00–$58.00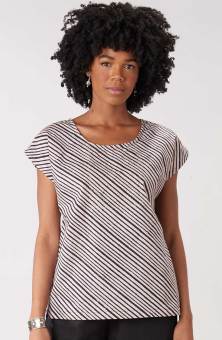 Tivisha Top - Natural/Black
$55.00–$58.00
Write a review
---
Tvisha Top for a Versatile Win!
Apr 19, 2023 | By Candace
I decided on the blue- and with it's colorful stitching, gives me more to use it with. Perfect for HOT weather comin up! Simple, but just busy enough...Love it!
---
Tivisha Lapis Top
Aug 17, 2023 | By Pam B
Beautiful top. I love the embroidery and scooped neck with little sleeves. It's light and airy to wear on a 90+ degree day with high humidity. It can be dressy with a pair of white shorts or casual with sport shorts.
---