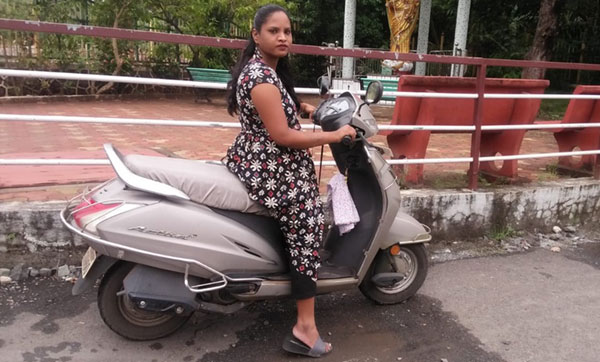 A Positive Change
Many artisans have really risen to the challenges of 2020. Komal from SMM Cooperative used to be shy, insecure and spoke very little. Although she had a motor scooter, she was uncomfortable when people asked her to use it to do errands for the group. Yet when public and private transportation were halted, she jumped right in to volunteer her services. Taking on and succeeding at this responsibility has increased her confidence, and she has gone on to join the group responsible for Quality Control.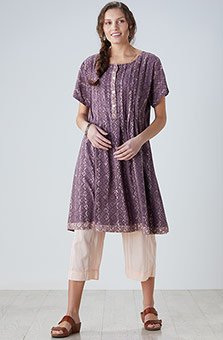 Chameli Dress - Plum
$94.00–$98.00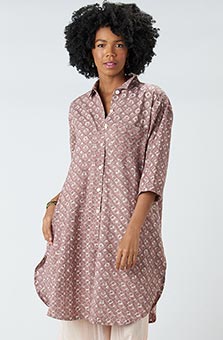 Rima Shirt - Smoky pink
$94.00–$98.00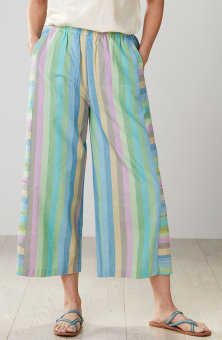 Mundwa Pant - Spearmint/Multi
$78.00–$82.00
Write a review
---
culotte
Apr 26, 2022 | By Leslie Lee
Pretty & very versatile! well made and very nice fabric. Shipping was fast.
---
See thru
May 9, 2022 | By Marizabel Wright
Material very thin. It's see thru
---