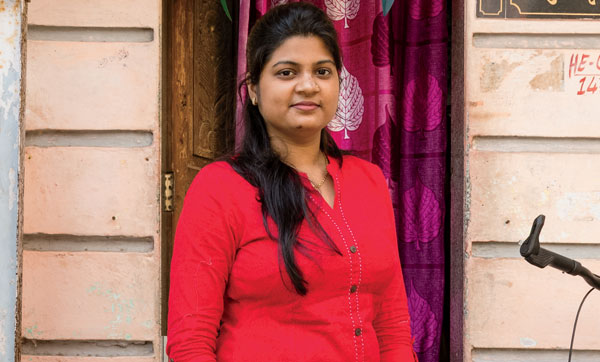 Finding Her Independence
Left behind when her parents and 2 brothers moved to Mumbai, Sadhna, a tailor at WARE collective, only joined them when she turned 18. Denied a decent education, she took her future into her own hands. After completing a tailoring course she worked from home. She joined WARE because being part of a group provided friends, support and new opportunities. Her earnings gave her independence and status. With her saving she was able to help her father repay debts. Now he consults her about any major expenditures.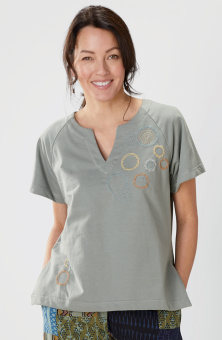 Jaipur Organic Raglan Tee - Eucalyptus
$72.00–$76.00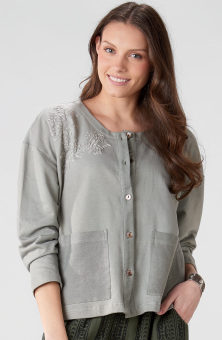 Tara Organic Cardigan - Eucalyptus
$98.00–$102.00
Write a review
---
Anjana Organic Tunic
Nov 7, 2022 | By Keval Kaur
As a birthday present to myself, I recently purchased the Anjana Organic Tunic. It is beautiful and so comfy! And I love that it is fair trade and organic. I love all my Marketplace of India clothing, and I get many positive comments on their beauty.
---