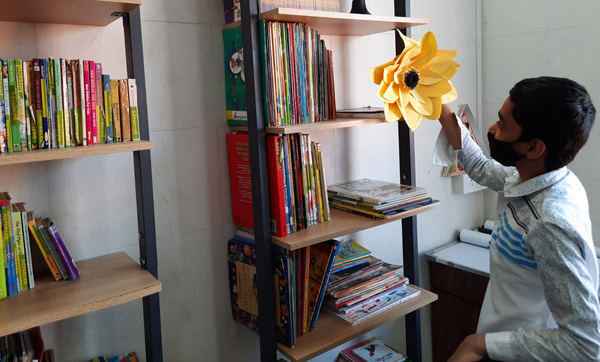 A Library At The Education For Life Program
The Education for Life program has partnered with the Share A Book India Association to establish a library at the center. The EFL children were totally involved in choosing and displaying books. They could hardly believe they could not only attend reading sessions at the center, but also take books home! Their mothers also play a part incorporating books into their home lives. Sometimes the mothers read to the children, and sometimes, if the mothers cannot read, the children read to them.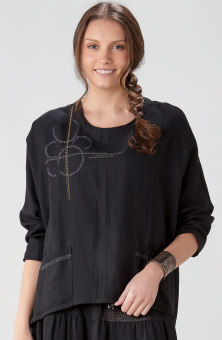 Rimsha Top - Black
$68.00–$72.00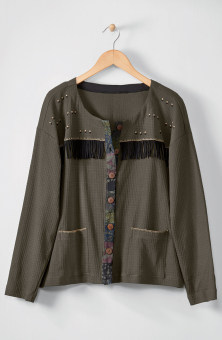 Ansiba Cardigan - Dark Olive
$82.00–$86.00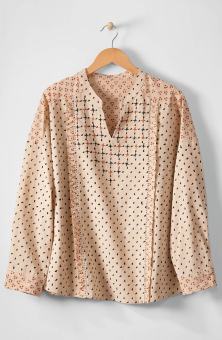 Tanika Top - Natural/Black
$74.00–$78.00
Write a review
---
I had a skirt like this when I was a pup
Aug 25, 2022 | By Ermelinda
Except that is had silver thread for embroidery instead of black. I wore this skirt everywhere until it wore out!
So maybe a reco for future sewing. I did not purchase this but it is on my wish list.
---