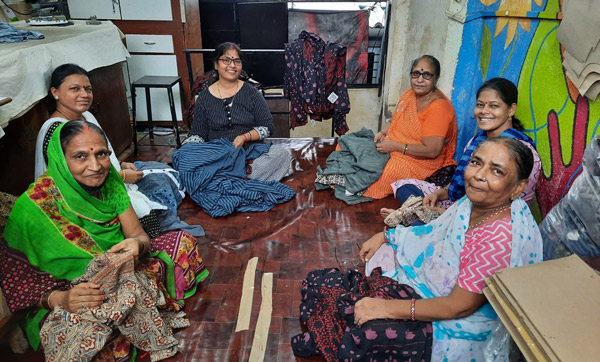 WARE Collective Define Their Brand
WARE (Women Artisans' Rehabilitation Enterprise) was established in 1995 and includes 6 tailors, 20 embroidery artisans, one cutter and two supervisors. They quickly showed their determination to succeed. While they started out in their founder's own home, they soon moved on to first renting a space and then buying their own workshop using savings and loans from the members themselves. The tight–knit group make decisions as a group, celebrate everyone's birthday and are quick to help fellow members. They chose these aspects to sum up their identity:

1.Responsibilities
2.Unity
3.Motivate Everyone For Their Skills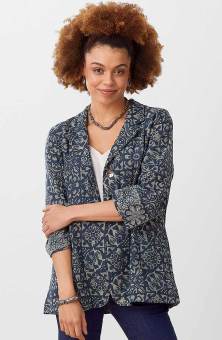 Charu Jacket - Navy/Multi
$128.00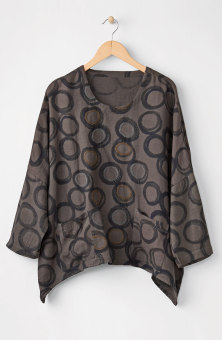 Rimsha Top - Fossil
$98.00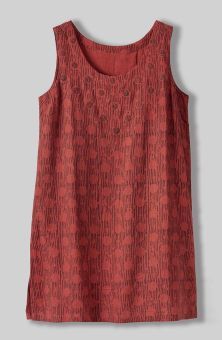 Sanju Tank - Paprika
$68.00
Write a review
---
Great style, great colors, great fit. Love it!
Sep 27, 2023 | By mountaingirl54
Although I am pleased to support MarketPlace Handwork of India, I have been challenged to find items that fit my body and in colors that are complementary to my coloring. This light-weight jacket ticks all the boxes. Fits great, has colors that I can work with and the workmanship is beautiful. I would definitely recommend this garment for others who find it attractive.
---
A Little Too Boxy
Sep 30, 2023 | By Beetky
I love the color and the Chindi, so I will keep this jacket. However, it is too boxy and looks too big. Maybe they should have said to order a size smaller so it would be more fitted. Also, the sleeves are only 3/4 length and that was not mentioned in the description. Because of the boxinesss, the sleeves are a little longer on me. If I went with a smaller size the sleeves would be too short. So, Marketplace, please make jackets a little less boxy for a more flattering fit. And tell your customers the sleeve length. As I said at the beginning, I love the pattern and the Chindi, so I will keep this and wear it. But I would have liked a better fit.
---
Love this jacket
Nov 1, 2023 | By Shelley
Wonderful understated detail and a color that goes with a lot. I also bought the pictured tunic and it's a perfect, flattering combo.
---