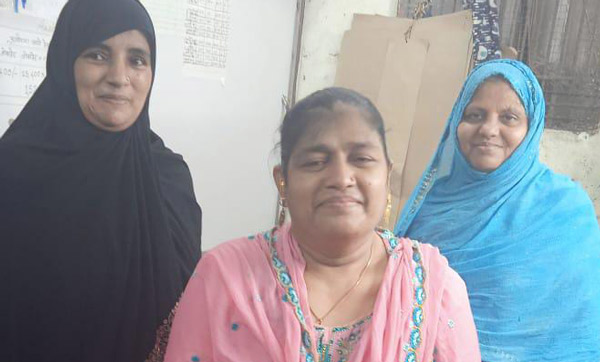 Aashiyana Cooperative Define Their Brand
Aashiyana was started in 1995, when a group of mothers in the Tulsi Wadi slum wanted to earn a living. It consists of 6 tailors, 8 embroidery artisans, a supervisor–tailor and a manager. Their group truly embodies "perseverance" as they have succeeded despite disadvantages. Their neighborhood is very poor, with serious crime and drug problems. It is also the location of many communal clashes between the Hindu and Muslim residents. Amidst all this, Aashiyana is able to operate out of a tiny workshop. They chose these qualities to describe their identity:

1.Respect
2.Unity
3.Helping Each Other
4.Perseverance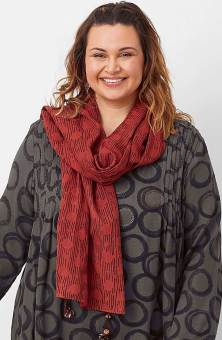 Scarf - Paprika
$55.00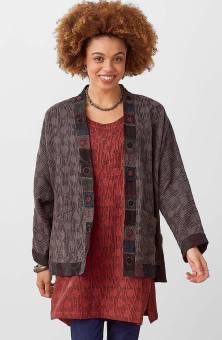 Bijapur Jacket - Fossil/Chindi
$138.00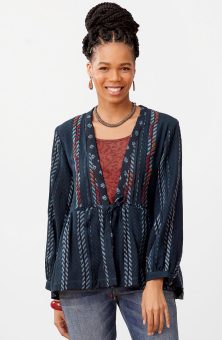 Teesha Jacket - Patina
$95.00
Write a review
---
So flaming gorgeous!
Sep 11, 2023 | By Therry Neilsen-Steinhardt
This tunic is made of the ravishing fabric, soft draped and sumptuous. The color is warm, the pattern subtle and the cut
flattering. It does run a bit generous. I want to wear it with everything and it's almost long enough to wear as a dress.
---
More of a short dress
Nov 1, 2023 | By Shelley
I also bought the jacket pictured with this. On me (5'4") this is a short dress and it looks great with the jacket, tights and boots. Love the color.
---