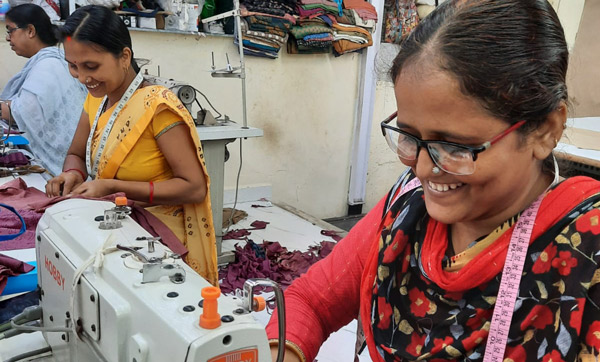 Sahara Collective Define Their Brand
Sahara is one of the oldest groups and consists of 10 tailors, 18 embroidery artisans, 2 cutters and one supervisor. It is particularly significant that one of the words they used to describe themselves is "unity." This is a mixed group of Hindu and Muslim artisans, but instead of this being a source of conflict they make it a source of celebration. The bonds between the members are strong, as they celebrate one another's different holidays, go on picnics together, and assist one another. They also take an interest in their greater community, participating and initiating social programs and community development. They chose these four words to capture their identity:

1.Support Each Other
2.Quality
3.Unity
4.Acceptance For All Work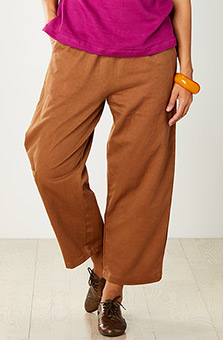 Kesari Cargo Pant - Chai
$74.00–$78.00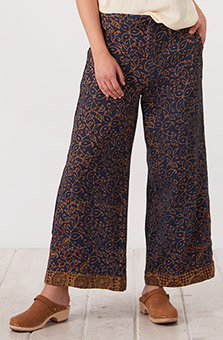 Sangli Pant - Navy
$88.00–$92.00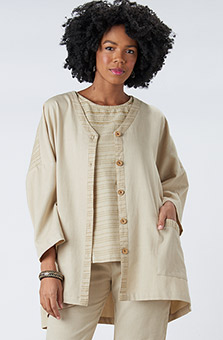 Monia Jacket - Almond
$98.00
Write a review
---
Chandra Jacket
Sep 7, 2021 | By Lynn McBrian
Love this jacket. Beautifully made, not too heavy, fits perfectly and arrived super fast!
---
Not perfect for me
Sep 8, 2021 | By Debi Niswander
The color has more yellow base then carmel like the pictures. The material is a good weight for fall but will need to be ironed. I am keeping it even though I don't like yellow or ironing because it is such a nice fitting jacket.
---