Hand Embroidering the Patna Dress
November 02, 2018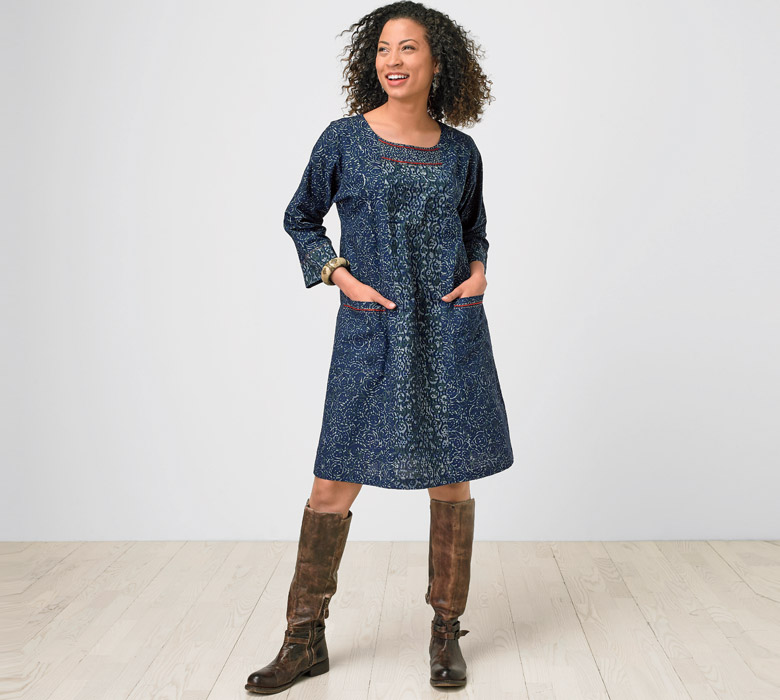 Our mission is to work with women who are not able to find work elsewhere Hence, we have developed a number of strategies to get them earning quickly. Most women are taught from an early age to sew, mending clothing and recycling old clothes into quilts. We build on that ability by introducing them to embroidery. The stitches are simple, with about 4 to 6 basic stitches used in combinations and with variations. After only three hours of training, the women are ready to go!
The tools are simple, consisting of just yarn (pre-cut), needle and scissors, making it convenient for 70% of the artisans to work from home.
While the women do most of the work at home, they do reserve a portion to do at the workshop. There they can interact and chat with the other artisans.
Sanju Morya of Arpan Co-operative proudly shows her work.
Click here to shop this look