Keeping Our Commitment
MarketPlace exists because of the artisan cooperatives and a commitment to empower women. The pandemic has made everything more difficult in India, from finding supplies to shipping and every step in between. One day they can find a supplier for buttons, but the next day that area is shut down. The women and staff in Mumbai are taking on the challenge, as each day brings a new restriction or problem. Unlike some brands, we cannot simply look to other countries for easier sources.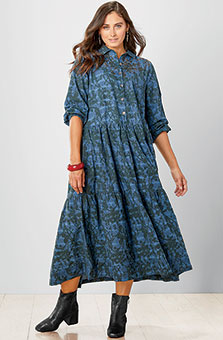 Sohini Tier Dress - Lake
$176.00–$182.00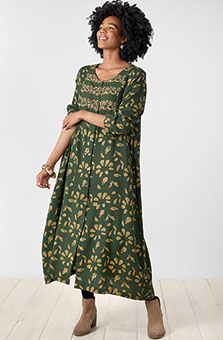 Suvrana Dress - Olive
$112.00–$118.00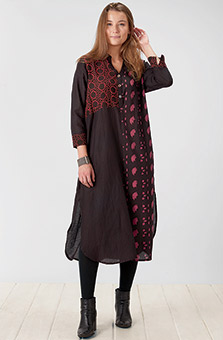 Aditi Long Shirt - Black/Multi
$124.00–$130.00
CUSTOMER REVIEWS





Jamini Dress
Nov 10, 2021
By Jane H
I think this is perfect for fall in warmer climates--it's lightweight but substantial enough. Probably it helps to be tall; if you are short or tall and very thin, you might want to size down. But the detailing and slight gathering on the front bodice keep the dress from seeming like too much fabric.