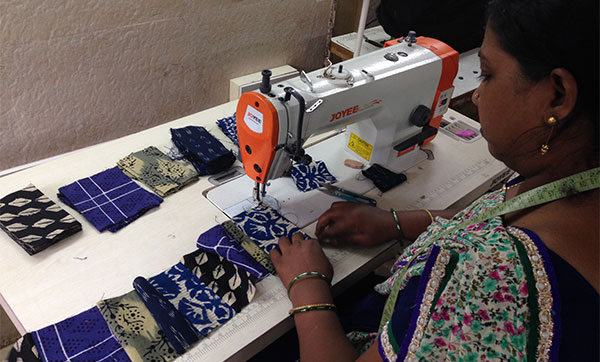 Renewing Materials, New Lives
MarketPlace's Chindi collection makes scraps stylish while training new artisans. The chindi, small fabric pieces left over from cutting garments, are recycled into new clothing, accessories and embellishments in a variety of ways. After being cut into uniform pieces, the chindi are sewn together by trainees learning to sew straight and accurate seams on the sewing machines. Look for the C sign next to products to see the creative ways the artisans have incorporated chindis.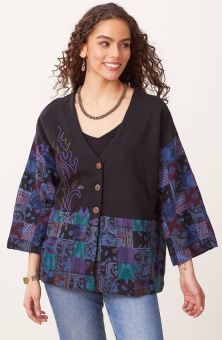 Kohima Jacket - Black/Chindi
$118.00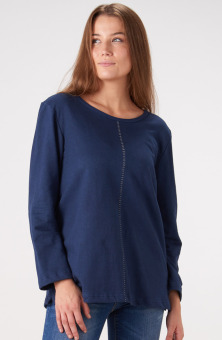 Jaanya Tee - Bright navy
$76.00
Write a review
---
Really Nice
Nov 1, 2023 | By MeToYou
This jacket is nicely weighted and is roomy. I bought the 1-2x and returned it for a smaller size, but then it was too small so I returned it. I would recommend it for anyone that's NOT petite. The fabric is beautiful and I wish I could have kept it.
---