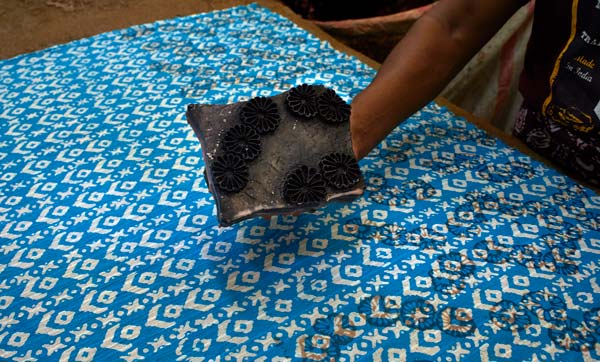 Batik Block Printing
The ancient art of Indian block printing includes distinctive regional styles. In all cases it is a labor–intensive, exacting craft. Teak wood blocks are hand carved with a variety of motifs and there is a wooden handle for the artisan to hold while stamping the cloth. The design can be dipped in dye and stamped directly. However, for Batik block printing the design is stamped with a wax resist which will block the dye when the fabric is dipped in dye. Multiple stampings and dyeing can produce complex patterns and colors. The wax is removed by melting it in very hot water, and the melted wax can be reused. Skilled artisans can combine different techniques to create uniquely beautiful fabrics.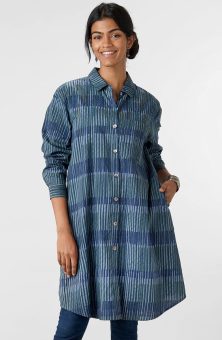 Rima Shirt - Dusty navy
$108.00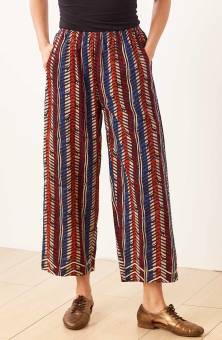 Kesari Pant - Sunstone/Multi
$88.00
Write a review
---
Consistently Lovely
Aug 27, 2023 | By Gail
I look forward to each season's addition to the Kesari pant line and have added a new design to my collection. Consistent sizing, gorgeous fabric design, and striking colors have made these my go-to pants through the years. I've had many compliments and "Where'd you get those?" My pants can be worn casually or dressed up a bit. This latest design has lovely greens and blues. Subtle and easy to pair with a simple shirt.
---
Great buy
Sep 10, 2023 | By Maybob
Quality materials and workmanship. Great fit.
---