Different Circumstances Call for Individual Responses
For the first three months of total lockdown, MarketPlace continued payments to the artisans. When the restrictions loosened, the women who live near their workshops could go there for work. However, some women, particularly the older or unwell, were reluctant to leave home. Other artisans who live nearby are helping them by taking their pieces back and forth so that they can still work and earn. For those women who live further away, MarketPlace has continued to pay them. Different circumstances call for individual responses.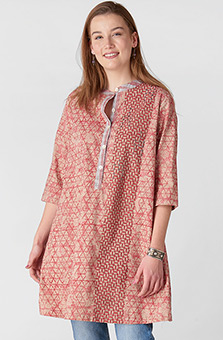 Suveera Organic Tunic - Sunwashed red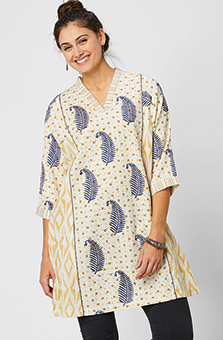 Sanika Kurta - Flax/Indigo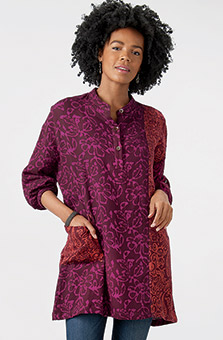 Kimaya Shirt - Dark orchid/Multi
$92.00–$96.00
CUSTOMER REVIEWS





Photography problem?
Jul 14, 2021
By Sala Ponnech
The garment is wonderful but the color was much darker than what shows in the catalog or online, more like a navy blue. I happen to like that color as well, but have begun to wonder if other garments also appear in pictures to be brighter or lighter than they really are.