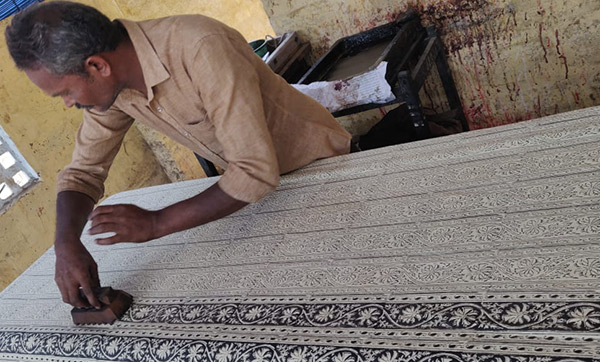 Kalamkari:
The word Kalamkari is derived from a Persian word where 'kalam' means pen and 'kari' refers to craftsmanship. Initially Kalamkari fabrics were hand painted but today wooden carved blocks are used. Kalamkari textiles were a prized trading commodity throughout Asia and Europe for hundreds of years. This traditional art has survived among dedicated artisans in southern India who follow the age–old techniques and natural dye recipes of this painstaking process. The process can involve 23 steps each requiring precision and an eye for detailing.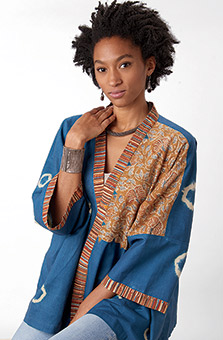 Sunita Jacket - Ink blue/Multi
$88.00–$92.00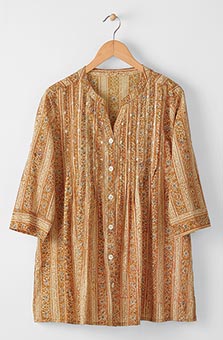 Vaishali Tunic - Marigold
$82.00–$86.00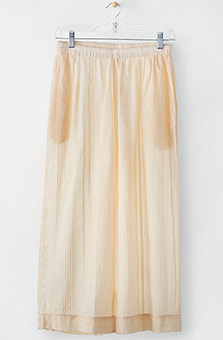 Voile Culottes - Natural
$46.00–$49.00
Write a review
---
great tunic!
Oct 12, 2022 | By karen
great quality and design. i love wearing this and get admiring comments from friends and neighbours. cotton is really soft but strong, and a joy to wear. (i would have made one small change in the design: a slit at the sides from the hem up a bit... and i might still do that myself!) otherwise, perfect! and i love that it has two pockets!!
---