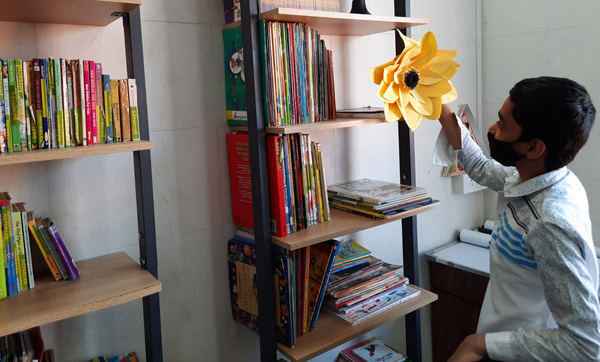 A Library At The Education For Life Program
The Education for Life program has partnered with the Share A Book India Association to establish a library at the center. The EFL children were totally involved in choosing and displaying books. They could hardly believe they could not only attend reading sessions at the center, but also take books home! Their mothers also play a part incorporating books into their home lives. Sometimes the mothers read to the children, and sometimes, if the mothers cannot read, the children read to them.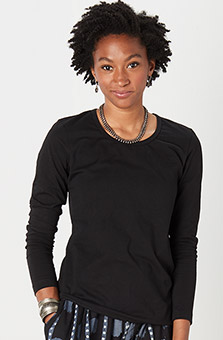 Layering Tee - Black
$45.00–$49.00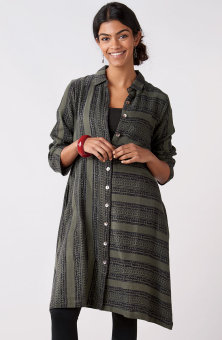 Nahila Shirt - Fir/Black
$112.00–$118.00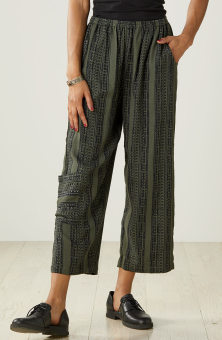 Kesari Cargo Pant - Fir/Black
$78.00–$82.00
Write a review
---
Funky and fun
Oct 20, 2022 | By Freda Salatino
I love this jumper. With a lightweight thermal, it's a perfect look for brunch and a museum in Autumn. Without the layer it's great for parties in the Spring or Summer. Ever so slightly boho, and quite flattering.
---