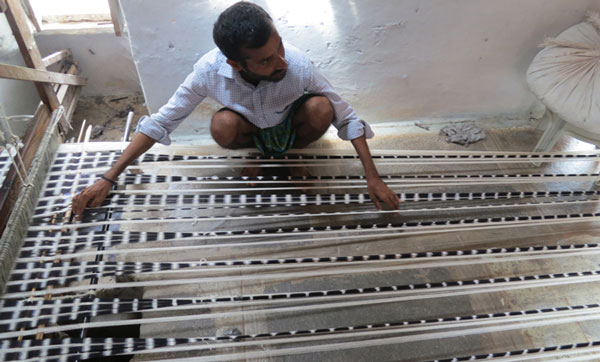 Woven Wizardry
Ikat is an extremely tricky process which produces a unique fabric. Most other fabrics are woven and then dyed, but in ikat the threads are dyed before being woven into cloth. Threads are bundled, tied with a dye–resistant material, and then dyed. The process can be repeated for more colors and complexity. For single ikat only the warp threads undergo this treatment, and the weft are left natural or dyed a solid color. In double ikat both warp and weft threads are bundled and dyed. The goal is to have a planned design come together in the woven piece. If successful, ikat produces designs with a characteristic feathery edge. This look is so prized it is often copied on machine–printed cloth, but there is no substitute for the real thing.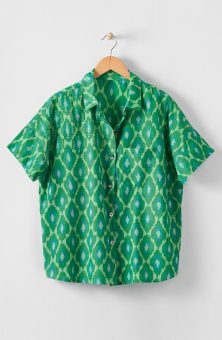 Chennai Shirt - Jade
$79.00–$82.00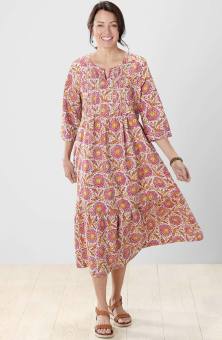 Salma Organic Dress - Beetroot/Natural
$174.00–$178.00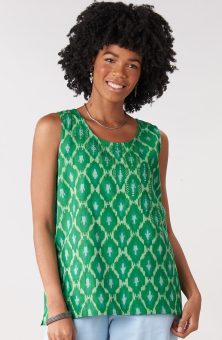 Meenu Tank - Jade
$69.00–$72.00
Write a review
---
Gorgeous!
May 10, 2023 | By Catherine
This dress is bright and beautiful! It is rare to find a beautiful green like this, and the fabric is also a nice weight--not overly heavy, but soft and firm.
---