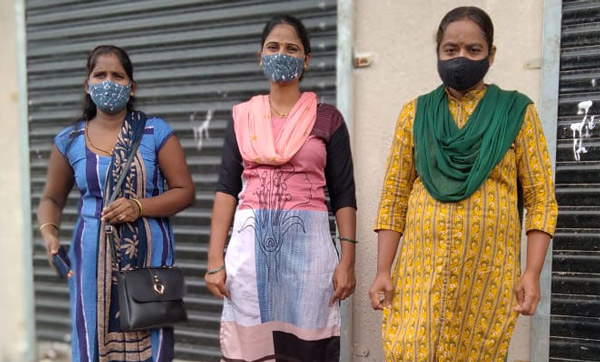 SMM Cooperative Define Their Brand
SMM is located in Nallasopara, roughly 64 kms from Mumbai, and consists of 5 tailors, 8 embroidery artisans and one supervisor. They started in 2015, but it did take a couple of years to stabilize as a group. After that, however, they quickly earned a reputation for excellent management and on–time delivery. They repaid the loan given by MarketPlace to start the cooperative in record time, and have managed their money so efficiently they have started profit sharing more quickly than other groups. They participate in the social programs and particularly enjoy Artisan Day, when they get to express themselves through skits and dances. They identified these aspects to describe their identity:

1.Trust
2.Quality
3.Responsibility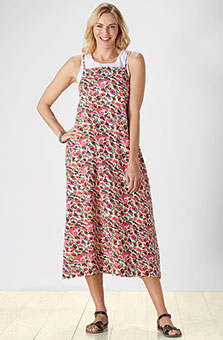 Amla Sundress - Natural/Multi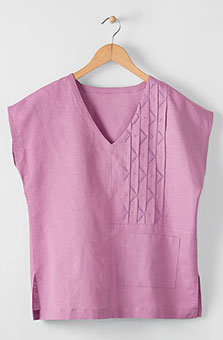 Renu Top - Crystal rose
$62.00–$66.00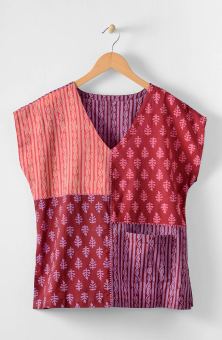 Renu Top - Wood violet/Multi
$62.00–$65.00
Write a review
---
Renu Top
Jun 2, 2022 | By Rebecca
True to size, and a beautiful print. Love this shirt!
---
Cheerful Print, Nice Style
Aug 18, 2022 | By Gail
I love the cotton and linen blend. It's a happy print. Washes easily with little shrinkage as long as I follow the directions. Linen is a bit rough at first but softens with use. Very nice blend of Indian and US styling.
---