International Youth Day Celebrations
The artisans' children ages 12 and up celebrated International Youth Day on August 12, 2021. It was a day of refection, fun and connection. While they enjoyed getting to know one another, they also discussed serious topics that mattered to them, their communities and the world at large. These important subjects included the caste system, gender equality, the environment, and lack of medical facilities during the pandemic. They were gifted wristbands and the celebrations ended with refreshments.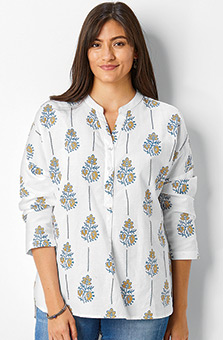 Manipur Tunic - White/Multi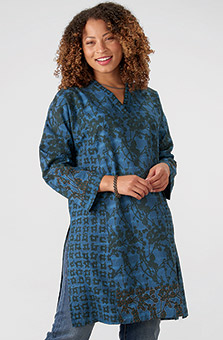 Sanika Kurta - Lake
$138.00–$144.00
Praveer Shirt - Flax/Indigo
$66.00–$69.00
CUSTOMER REVIEWS





Light as a Feather
Jul 1, 2021
By Linda
Beautifully made, quality material, comfortable fit, and amazing design.





A whim turns winning
Jun 19, 2021
By Rochelle Gatlin
I bought this on a whim because it was on sale, but when it came I loved it. Such fresh and interesting patterns and very comfortable. A winning combination of whimsy and elegance.