WARE Collective Define Their Brand
WARE (Women Artisans' Rehabilitation Enterprise) was established in 1995 and includes 6 tailors, 20 embroidery artisans, one cutter and two supervisors. They quickly showed their determination to succeed. While they started out in their founder's own home, they soon moved on to first renting a space and then buying their own workshop using savings and loans from the members themselves. The tight–knit group make decisions as a group, celebrate everyone's birthday and are quick to help fellow members. They chose these aspects to sum up their identity:

1.Responsibilities
2.Unity
3.Motivate Everyone For Their Skills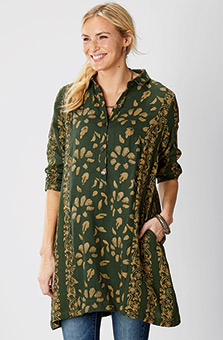 Lipika Tunic - Olive
$94.00–$98.00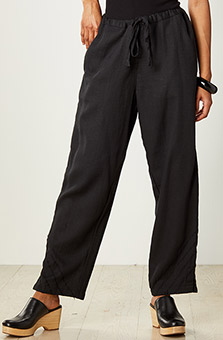 Neera Pant - Black
$72.00–$76.00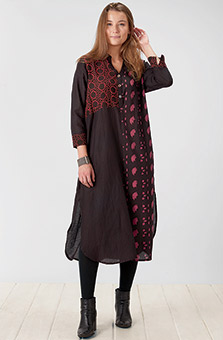 Aditi Long Shirt - Black/Multi
$124.00–$130.00
CUSTOMER REVIEWS





Beautiful colors
Jan 23, 2022
By A.S. Fream
This is my second purchase here, and it does not disappoint. The colors are vibrant, the fabric is light and soft, and the fit is generous. The fabric drapes well, so the top is flattering as well. It's a bit cold here, so I'm wearing this long tunic over heavy black leggings. Love your clothing, and the feeling of connection with your staff.





Beautiful but
Jan 17, 2022
By Debi Niswander
It is suggested to order down a size. I did that but found the sleeves too tight. So I will exchange it for a large. The top is fabulous! Love, love the material!





Beautiful colors
Dec 9, 2021
By Svea Barrett
This is comfy and pretty. Love.





Comfort Clothing
Nov 21, 2021
By Sandra Hughes
Love this tunic. Lightweight, comfortable, sassy. Material breathes. Wear with long straight-legged black pants. I'm 82 and feel stylish when I wear it.