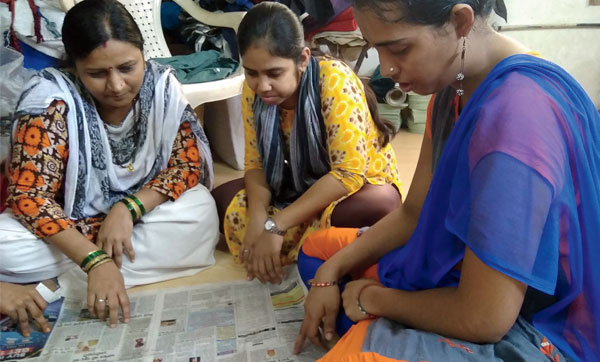 Independent Thinkers
Reading a newspaper was simply not part of the artisans' lives. Many of the women cannot read or write and they have little free time. Now, thanks to the cooperatives' weekly newspaper discussion groups, the women have become enthusiastic consumers of all types of news. The articles, chosen by an artisan on a rotating basis, are read aloud and then discussed, giving the women the opportunity to learn, share, be inspired, and, sometimes, laugh. Each group keeps a record of the articles for reference.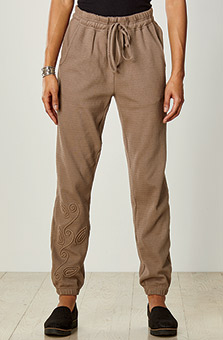 Jogger - Mushroom
$72.00–$76.00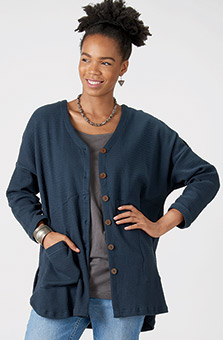 Bindal Jacket - Navy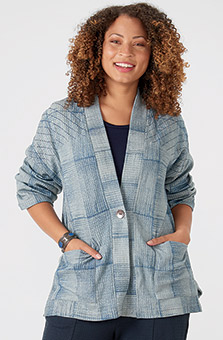 Susheela Jacket - Opal
Write a review
---
Love these pants
Nov 8, 2021 | By Ann Friedman
This is the fourth pair of Shillong pants that I have purchased from Marketplace in the past several years. I love the fit and style, the ease of getting them on and off, and the comfort of wearing them. I have short legs and their length is just right.
---
Comfier and flattering
Jan 8, 2022 | By Cheryl
I just started wearing pants because I just retired. These are great pants because they're flattering and they feel great. I'm a 2X so it's not easy to find great pants, but I like that the legs are loose and I think they look really cute on me. I've bought them in every color! If they come out with 10 more colors, I'll probably buy those, too!
---