Managing Production During The Lockdown
Disruptions caused by the pandemic have forced MarketPlace Mumbai to reinvent some of our systems. We really can't plan for more than a week because closures and quarantines are so unpredictable. An area of Mumbai open to limited movement could be locked down suddenly if COVID-19 cases are reported. Under these circumstances we have had to improve our communications and ability to track delivery of materials and production. This will help us keep customers informed about the availability of products they order.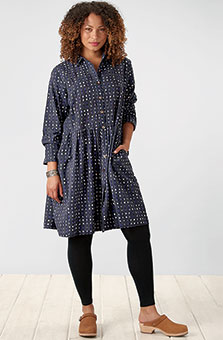 Rajni Dress - Mineral
$88.00–$92.00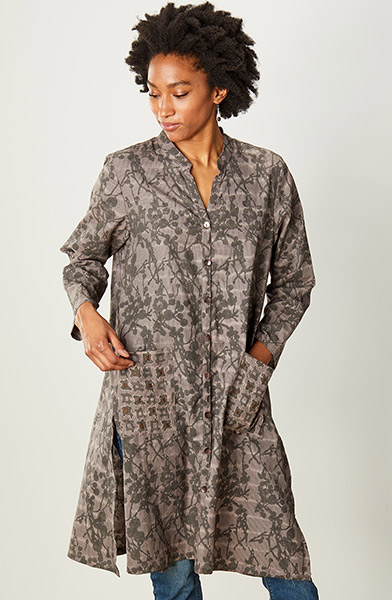 Tarini Shirt - Mushroom
$142.00–$148.00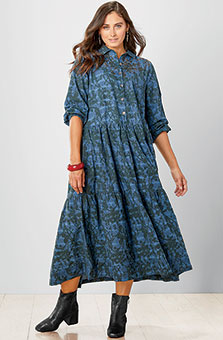 Sohini Tier Dress - Lake
$176.00–$182.00
CUSTOMER REVIEWS





I like it but I don't love it
Jan 13, 2022
By Janet Duggins
This dress is as well-made as everything else I've gotten from Marketplace, and it's so great to be able to get nice-looking cotton dresses. The fabric feels good and it's a good fit. I don't love the colors as much as I'd hoped, though. And the pocket design is weird and awkward; the pockets are set into the side seams but sewn down in such a way that you can't put your hands comfortably into them with your hands in front of your body the way you'd expect. It's still a great and useful dress but for this price I want to love it.