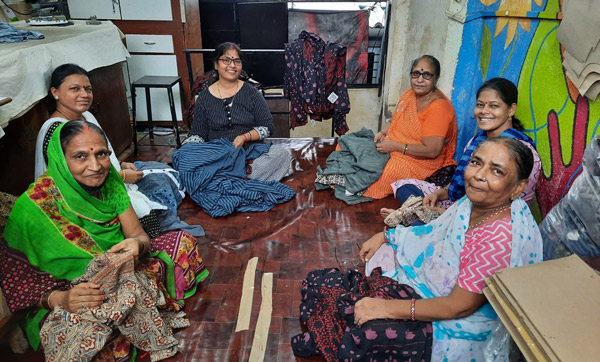 WARE Collective Define Their Brand
WARE (Women Artisans' Rehabilitation Enterprise) was established in 1995 and includes 6 tailors, 20 embroidery artisans, one cutter and two supervisors. They quickly showed their determination to succeed. While they started out in their founder's own home, they soon moved on to first renting a space and then buying their own workshop using savings and loans from the members themselves. The tight–knit group make decisions as a group, celebrate everyone's birthday and are quick to help fellow members. They chose these aspects to sum up their identity:

1.Responsibilities
2.Unity
3.Motivate Everyone For Their Skills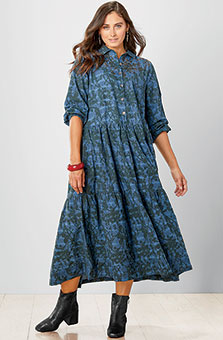 Sohini Tier Dress - Lake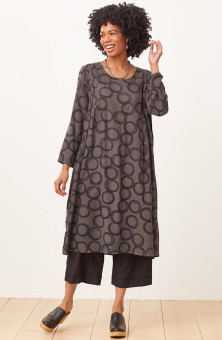 Premila Dress - Fossil
$132.00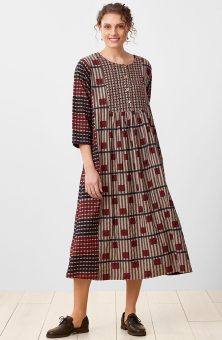 Zamania Dress - Oat/Multi
$148.00
Write a review
---
I like it but I don't love it
Jan 13, 2022 | By Janet Duggins
This dress is as well-made as everything else I've gotten from Marketplace, and it's so great to be able to get nice-looking cotton dresses. The fabric feels good and it's a good fit. I don't love the colors as much as I'd hoped, though. And the pocket design is weird and awkward; the pockets are set into the side seams but sewn down in such a way that you can't put your hands comfortably into them with your hands in front of your body the way you'd expect. It's still a great and useful dress but for this price I want to love it.
---
My favorite color!
Aug 14, 2023 | By Therry Neilsen-Steinhardt
Mushroom is a soft warm gray, a wonderful color, and it happens to be one of my favorites. It's flattering to women who like the autumn palette. The cut of the dress is flattering for this apple. I'm 5'6" and I took up the hem 3" to fall higher on the leg. The fabric is a soft lawn, very suitable for late summer and fall. I'm very happy with my purchase!
---
Shilpa dress
Nov 6, 2023 | By Brigit
I like the color and style of this dress, and the material is a good mid-weight. The collar lays flat, but that looks okay for this style. Highly recommend!
---