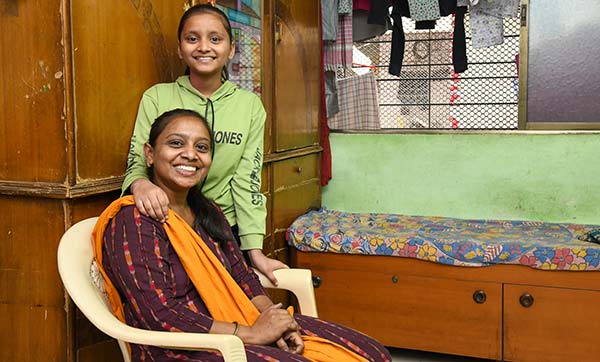 Empowering Girls: Saving for the Education
When Reshma joined WARE in 2015 it was the first time ever that she stepped out of her house for a job. Neither she nor her husband was enthused about her getting a job. But they wanted a better future for their only child, their daughter Mahek.

Suvarna, the social worker encouraged the women to start saving for the future of their children. Reshma opened the account and in the next two years, she kept adding small amounts based on her earnings. "Even though it was a small start, before I knew it, I had collected Rs. 10,000. I felt proud and positive about my daughter's future. Our goal is to have enough saved so that no matter what field she chooses she should be able to pursue it. I never want my daughter to give up on her dreams because of money."
Write a review
---
Another Amazing Purchase
Sep 7, 2023 | By Kim in Michigan
I am super pleased that I added this tunic to my wardrobe. As with my previous purchases - the quality, the needlework, the fit are all "spot on". The rich color is great for all seasons.
---
Gorgeous color!
Nov 14, 2023 | By BL
Love the versatility of the Sirohi Organic Shirt, which looks great dressed up for an evening out, or for more casual wear, like a playdate with my grandkids. The deep cobalt color is beautiful and I love the contrasting deep pink embroidery. Fun to wear and i always get compliments when I wear it.
---